【Deliveroo HK rolled out Rider Appreciation Week】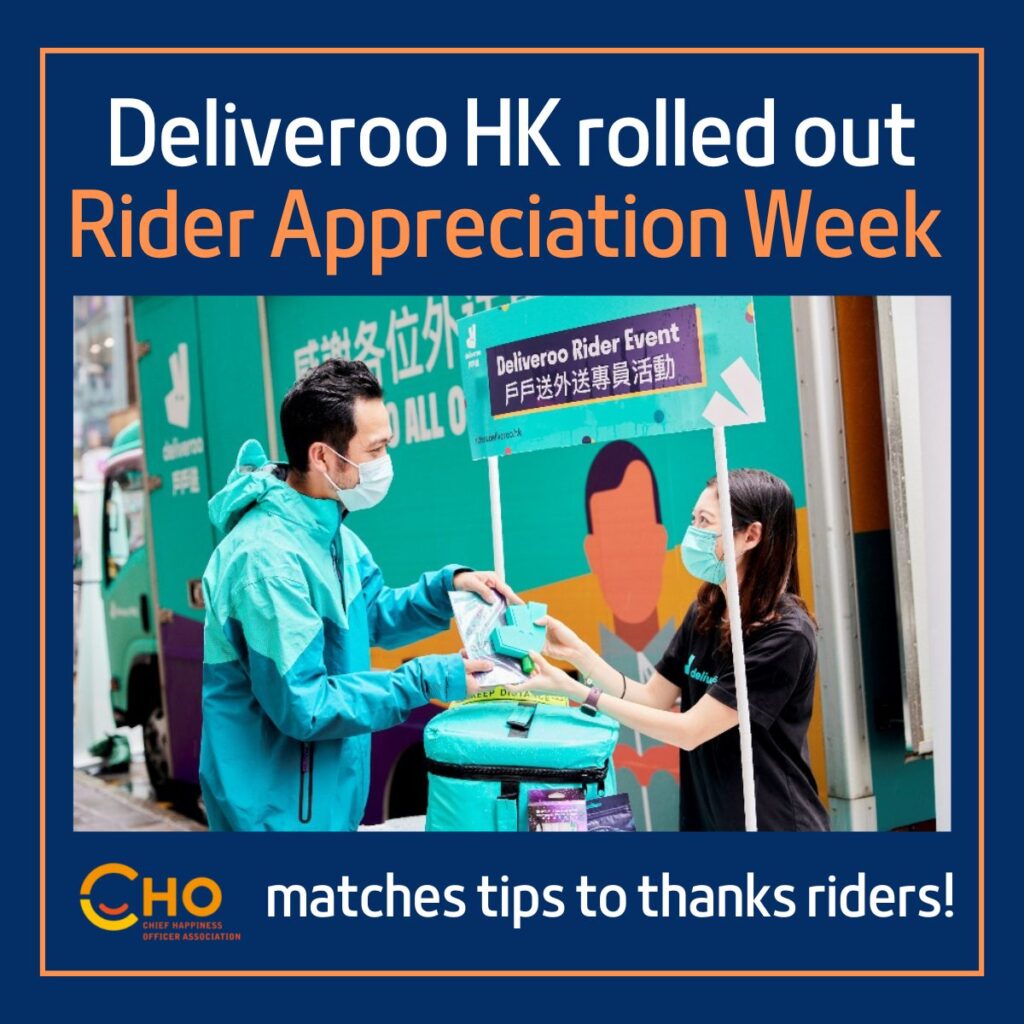 Deliveroo has rolled out its Rider Appreciation Week in recognition of Deliveroo riders' hard work and dedication to serving the Hong Kong community.

To thank the 12,000 Deliveroo riders in Hong Kong, especially during the sweltering months of summer, the Deliveroo team will head down to the streets, visiting ten districts across the city to offer special perks and rewards to its fleet, in addition to tip-matching. Deliveroo customers are encouraged to show their thanks for riders by tipping them through the Deliveroo app, with the company matching the amount of tips in 12-14 August.

According to the press release, since the outbreak of COVID-19, riders have served as important front-liners. They deliver food and grocery to consumers while they stay home and support restaurants to sustain their business with delivery revenue. To thank their hard work, Deliveroo will match customers' tips up to HK$30 per order this weekend. For example, if customers give their rider a tip of HK$20, Deliveroo will also pay the rider HK$20, bringing the total take-home tip for that order to HK$40. Deliveroo hopes that by doing so, it can reward riders for their efforts and recognise their enormous contributions to the battle against the epidemic.

If you have any stories relevant to happy corporate culture, welcome to email us at info@choassociation.org, and you can contact the association colleagues via WhatsApp: +82 6263 6263.