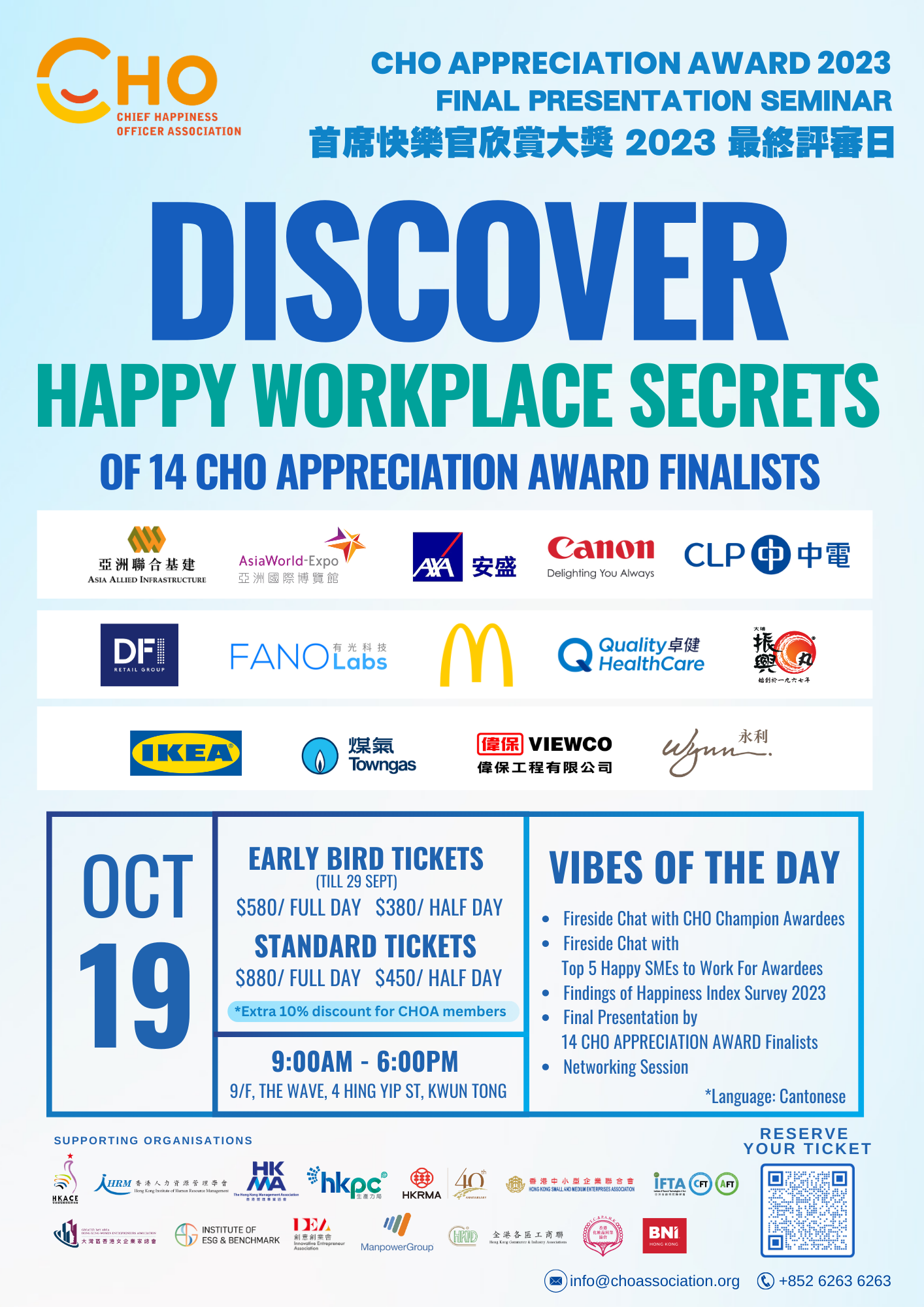 🎉 Get ready to discover the secrets of a happy workplace with the 14 finalists of the prestigious CHO Appreciation Award! 🌟Join us at the CHO Appreciation Award 2023 Final Presentation Seminar!
Date: October 19, 2023
Time: 9:00 am to 6:00 pm
Venue: 9/F, The Wave, 4 Hing Yip St, Kwun Tong.
Here's what you can expect at this incredible event:
✨ Engage in inspiring Fireside Chats with CHO Champion Awardees and Top 5 Happy SMEs to Work For Awardees.
✨ Discover the latest findings of the Happiness Index Survey for 2023.
✨ Witness the final presentations by the 14 outstanding finalists of the CHO Appreciation Award.
✨ Expand your professional network during the engaging Networking Session.
Don't miss out on the Early Bird Tickets available until September 29:
🎟️ Full Day: $580
🎟️ Half Day: $380
After that, Standard Tickets will be available:
🎟️ Full Day: $880
🎟️ Half Day: $450
Secure your spot now and be a part of this incredible event: