Co-create happiness for sustainable business!
【Speech from our founder】
"Co-create


happiness


for sustainable business!"
The Chief Happiness Officer Association Limited (CHOA) is a non-profitable organization founded in 2021 with the mission to build a platform for all stakeholders to co-create a happy and healthy environment in every organization, thus advancing corporate culture excellence in Hong Kong and the Region.
"CHO" refers to "Chief Happiness Officer". According to the United Nations' Annual World Happiness Rankings released in 2023, HK ranked 82th among 137 countries and cities. In such a cosmopolitan city where people have their stresses, we believe that there are ways to pursue happiness and everyone deserves a happy life.
In the CHO Association, we believe that corporations can lead the CHO movement by transforming companies' cultures. Not only can employees bring happiness related extra performance to the corporations, but their happiness will also be spread from the working environment to their families and the community. It is going to be critical that a whole-of-business-world effort is mobilized to advocate this change.
We envision a platform for all stakeholders to co-create a happy and healthy environment in every organization, thus advancing corporate culture excellence in Hong Kong and the Region.
To promote psychological wellness awareness in the workplace and promote corporate happiness.
To promote businesses to focus on the physical and mental health of employees, with clear objectives and effective communication, to achieve optimal wellness.
To promote an active exchange of knowledge among members and the community.
Founder and Executive Chairman of the Chief Happiness Officer Association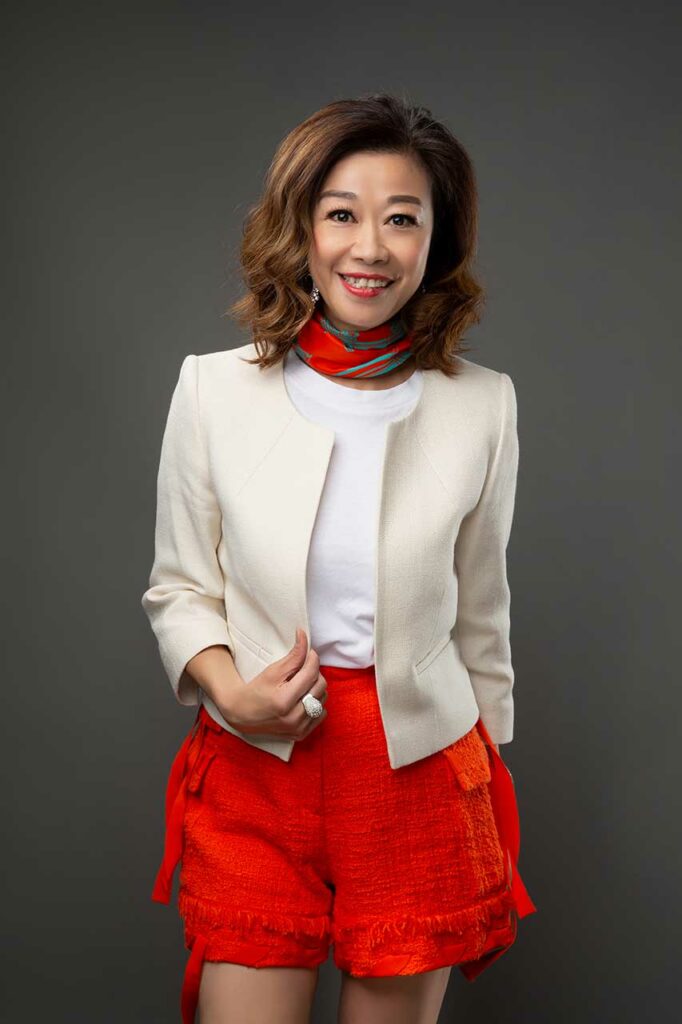 Mary Suen is the Founder and Executive Chairman of the CHO Association. Mary has extensive experience in talent management; she believes that invisible leaders will be the future leadership trend by empowering employees to unleash their talents and being self-motivated in working towards the company's goal, such that organizations can overcome business challenges in the highly competitive market.
She is passionate about helping individuals, organizations, and communities to learn and grow. With her experiences, she can influence and inspire creative efforts. She is currently devoted to advocating the Chief Happiness Officer Movement in Hong Kong.
Mary joined Hong Kong CHO Limited as a co-founder in 2021 prior to setting up CHOA. Before devoting her time to Hong Kong CHO Limited, Mary was the Senior Director of Corporate Culture & Talent Development at Stan Group (Holdings) Limited. She cultivates people to become passionate and self-driven talents through cultural transformation.
Mary believes that Employee happiness is one of the vital business strategies, and pleasure in the workplace has become a valid concern for both employees and management alike. She aspires to reach the goal by applying a series of values or principles to each interaction with the employee.
She communicates effectively, conveys a unified vision and mission, and promotes a happy environment in the organization.
Former Secretary
Education of HKSAR (2012-2017)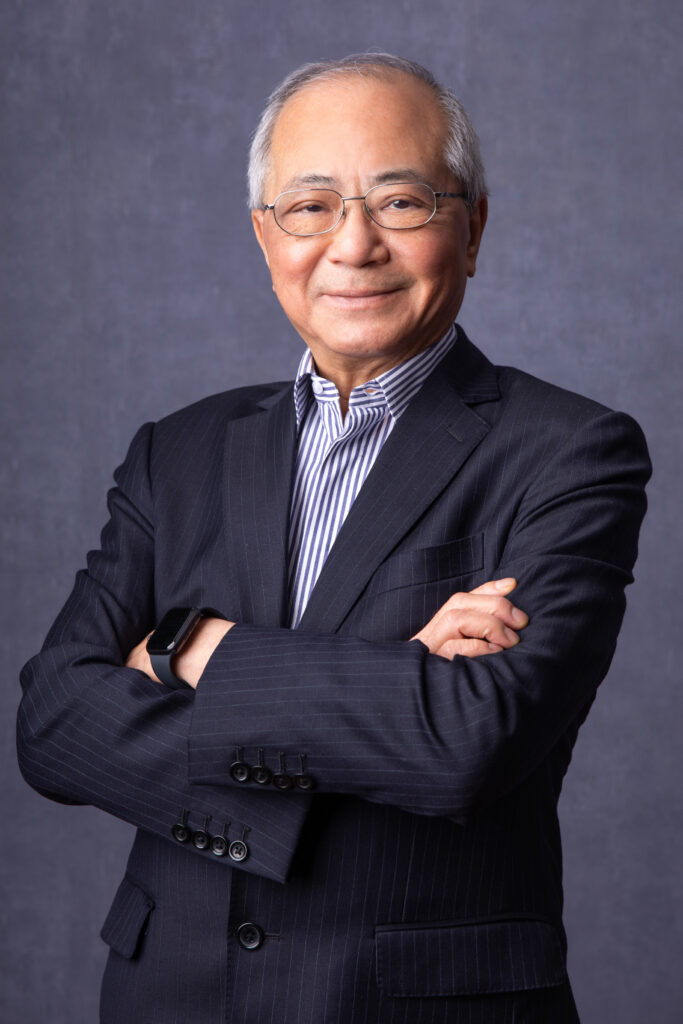 Mr. Eddie Ng, GBS, JP, former Secretary for Education of HKSAR (2012-2017), is Honorary Advisor of the GBA Economic and Trade Association, Honorary Chancellor of the Social Enterprises Research Academy, and President of the International Institute of Management. 
As an expert in human resources management globally, he used to work as senior HR professionals in corporations like Motorola, Citibank, AT&T, Lucent Technologies, Jardine Fleming Holdings, JPMorgan Chase and Macquarie Securities Asia.
Professionally he was former President of the World Federation of Personnel Management Associations, Asia Pacific Federation of HRM, and HK Institute of Human Resources Management. 
Academically he used to be visiting professors in MBA programs for local universities, as well as HRM programs in Shanghai, Beijing, Guangzhou and Asean countries. Currently Eddie is actively involving in providing advisory services to some businesses, cultural and education activities like parenting, arts and STEAM programs locally and in GBA cities.
Chief Executive Officer
AXA Greater China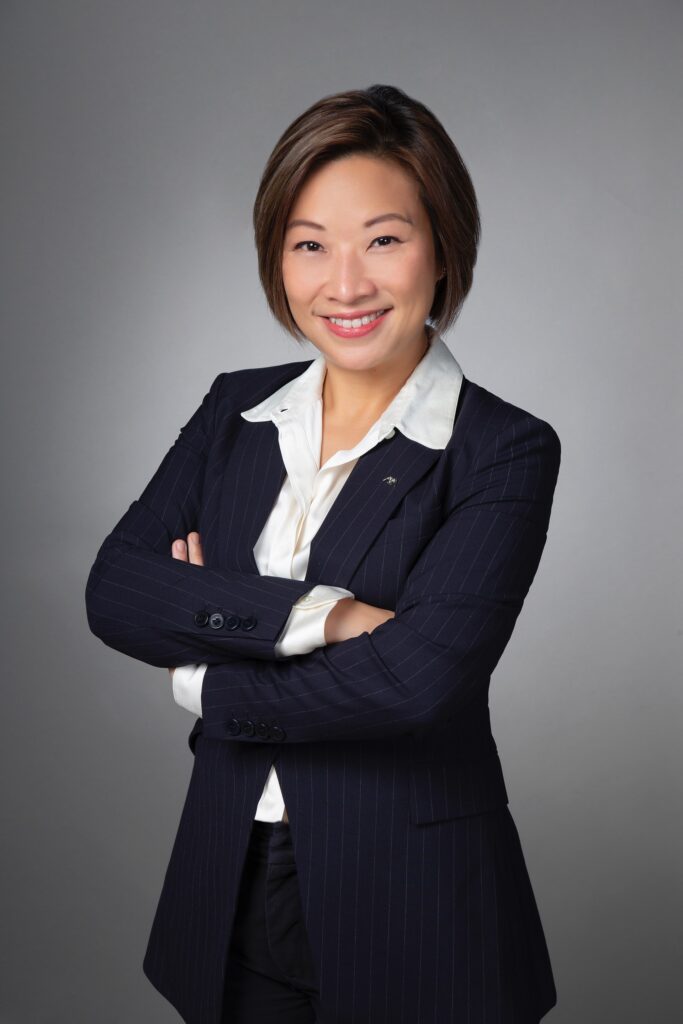 Sally is the Chief Executive Officer of AXA Greater China and is responsible for the management and operations of Hong Kong, Macau and Mainland China.
Sally has extensive management and business development experience in insurance companies covering Asia Pacific Region. She has held a number of senior positions in major insurance companies in Asia, including Hong Kong and Japan.
Prior to joining AXA Hong Kong and Macau in 2018, Sally was with AIA Group for more than 11 years in various senior positions including Regional Director in Financial Planning and Management and Regional Business Development Director. She spent 7 years in Tokyo with Allianz Fire and Marine Japan Ltd as Chief Financial Officer and other senior positions.  She started her career in KPMG Hong Kong in 1996.
Sally serves as a member of Industry Advisory Committee on General Business for the Insurance Authority, a Council Member of Motor Insurers' Bureau of Hong Kong and a member of Market Development Committee for the Financial Services Development Council. She is a member of HKFI Governing Committee Member, a Deputy Chairman of the General Insurance Council (GIC) and a Councillor of the Life Insurance Council (LIC). She is a member of the HKMA Insurance Management Committee, the Hong Kong Academy of Finance, and  the Programme Advisory Committee of Executive Master of Science in Insurance at The Hang Seng University of Hong Kong.
Founder and Chairperson
Beacon Group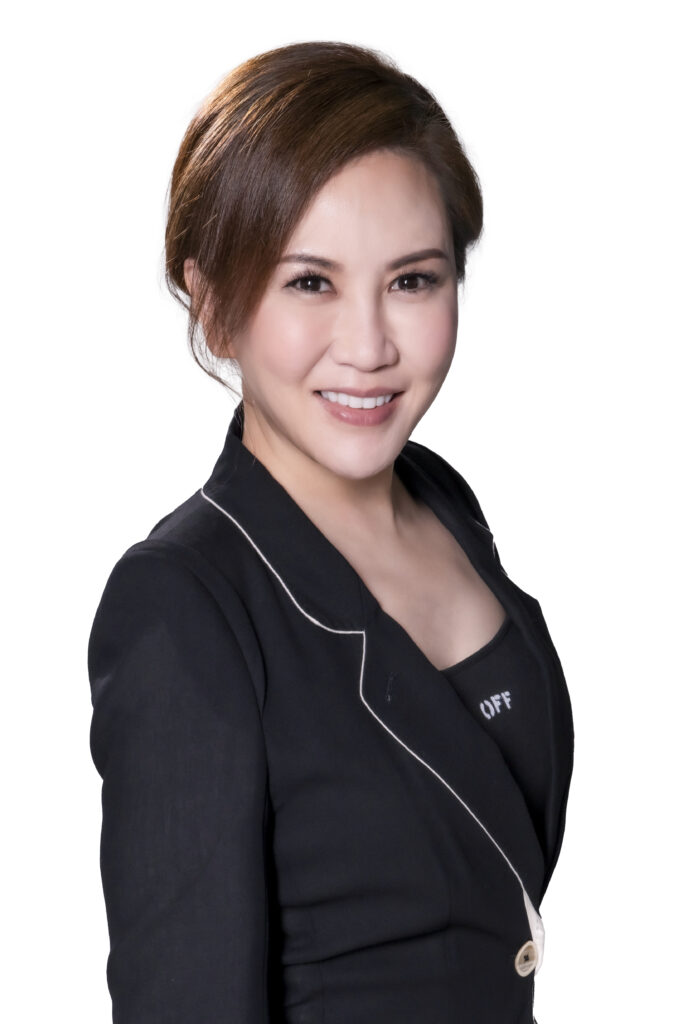 Ms June Leung is the founder and chairperson of Beacon Group, which is a member of BEXCELLENT Group Holdings Limited (Stock code: 1775). Academically, she holds a Bachelor of Arts (Honours) degree granted by the University of Hong Kong and a Doctorate of Business Administration conferred by European University. Probably owing to her humble origins, Ms Leung attaches great importance to the opportunities for children of the general public to receive quality education. She founded the "Uplift Educational Charity Foundation", a non-profit charity institution, which aims to facilitate universal and fair education. By organizing different activities and providing financial assistance, it provides motivation for the youth of Hong Kong and stimulates their learning ability, creativity and positive thinking. To that end, she has joined a number of associations and taken up some posts in recent years. These associations and posts include being a member of the Board of Directors of Plan International Hong Kong Limited, Vice President of Merchants Support For Rehabilitated Offenders Committee Limited and Honorary President of Hong Kong Ladies Dynamic Association.
Managing Director
Chow Tai Fook Jewellery Group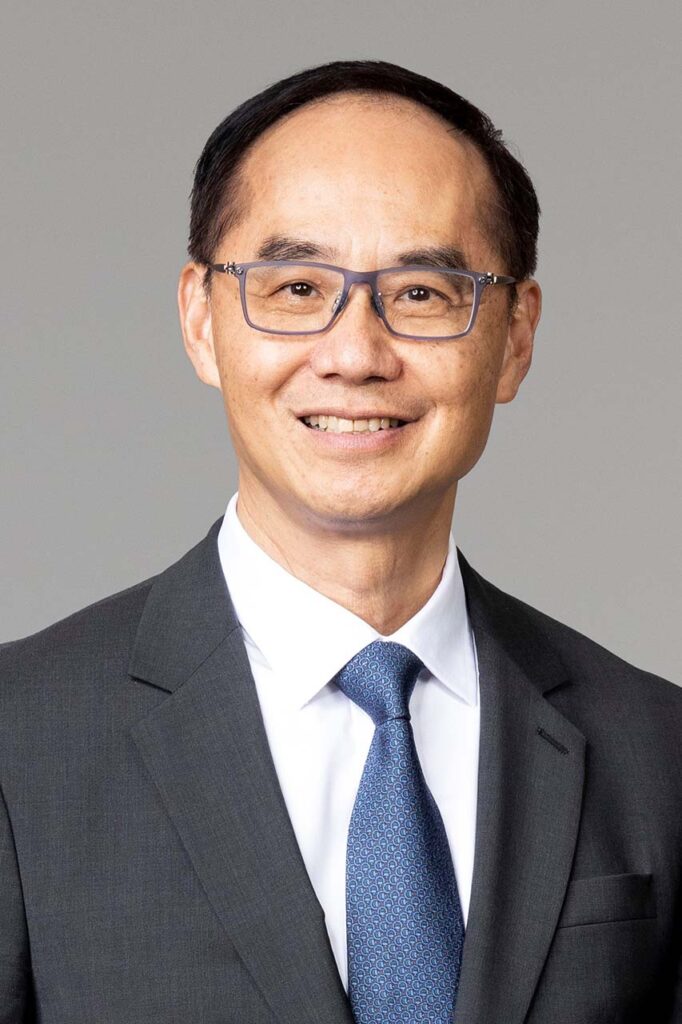 Mr. Wong Siu-Kee, Kent joined the Group in 1977. Mr. Wong is currently the Managing Director, Corporate and HK, Macau & Overseas of the Group, he is responsible for the Group's overall corporate management and its development in Hong Kong, Macau and overseas. 
Mr. Wong has diverse experience in business development as well as in operations and management. His far-reaching insight has been proven by the solid foundation built through the "Smart+ 2020" strategic framework he led to deliver exceptional customer experiences underpinned by commitments to innovation, technology and sustainability. 
Mr. Wong has been feted with the highest accolade of the JNA Awards 2020, the "Lifetime Achievement Award", for his outstanding lifetime achievements and contributions to the global jewellery community.
Chief Executive Officer 
Dialogue In The Dark (HK) Foundation Limited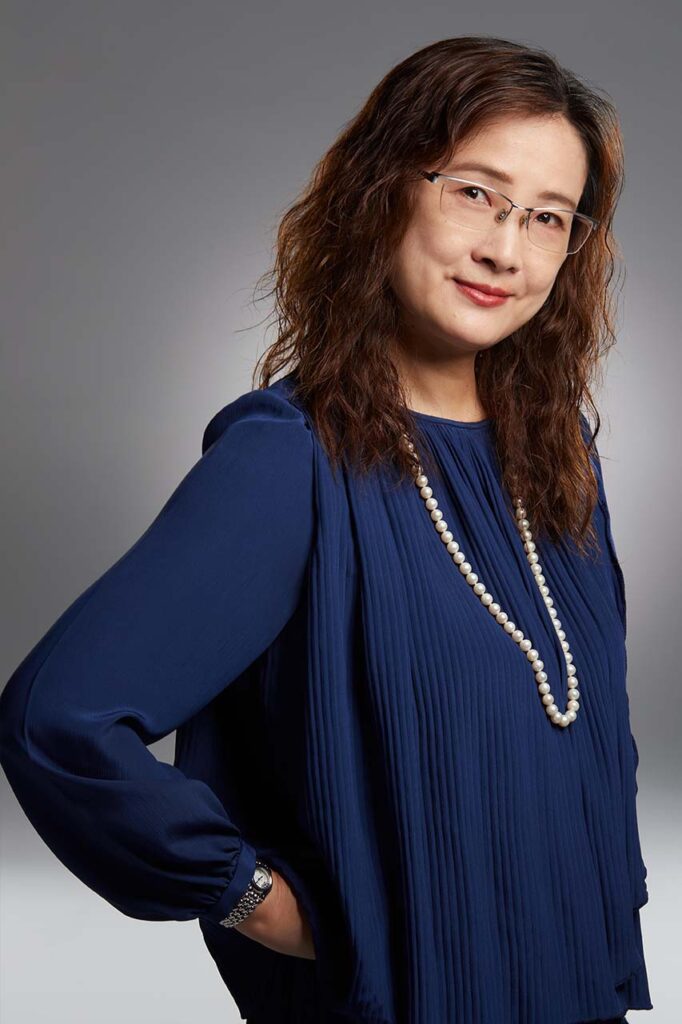 Cora was inspired to pursue her second career in Dialogue In The Dark in 2013 and has taken up the CEO role since 2015 with key focus on leading the business development in corporate and education sectors, plus the development of empowerment programs to nurture and showcase the talents of People of Differences (PoDs).
Cora is committed in engaging PoDs to create social impact by empowering more PoDs to live out their life with respect and dignity at the same time promoting social inclusion, tolerance, respect and appreciation of individual differences.
Senior Director
Learning & Development and Human Resources – APAC Fossil (East) Limited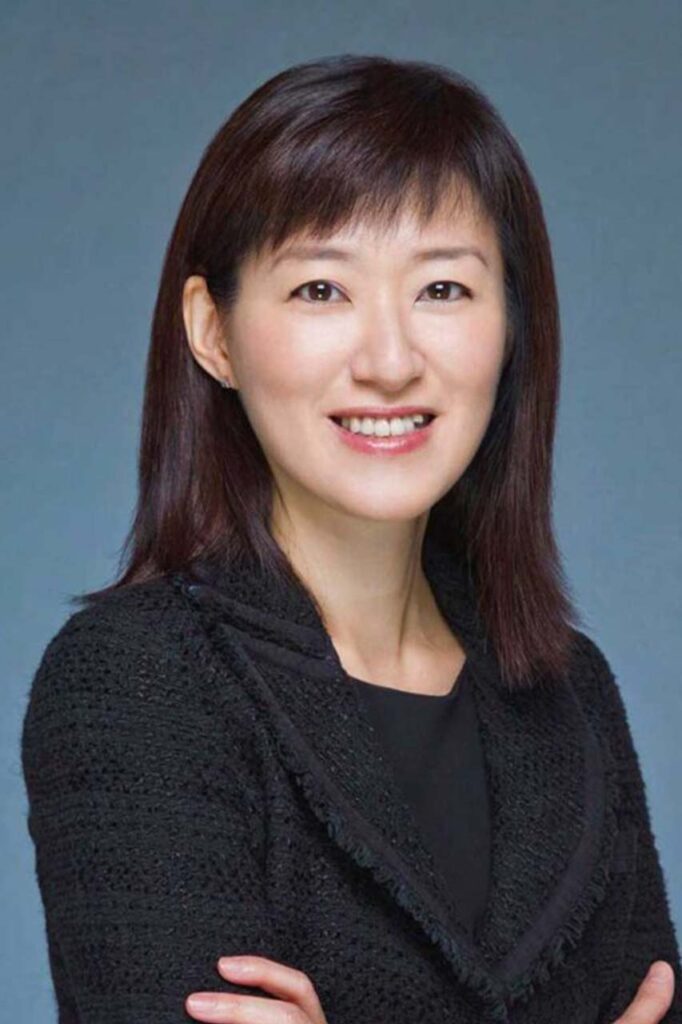 Salina is a passionate talent developer. She has over 20 years of experience, an expert in organization development, talent management and leadership development. She has solid experience in building organization culture, leading change management & re-organization projects, to talent acquisition, developing competencies framework, learning & development, performance management and succession planning. She is also a strategic HR business partner working closely with senior management across countries. Her exposure in multinational companies and different industries, such as, financial, insurance, banking, FMCG, catering, and telecommunication, enable her to develop human capital strategies and solutions with wide perspective and global mindset. 
Salina holds a Doctor of Philosophy in Business Administration, a Master in Science, Training & Human Resource Management and a Honours Bachelor of Arts Degree. Salina has also attained Executive Coaching Accreditation (ICF PCC) & Certified Team Coach. Salina is native in Cantonese, and with excellent command of Mandarin and English.
Executive Director
Fullwealth International Group Holdings Limited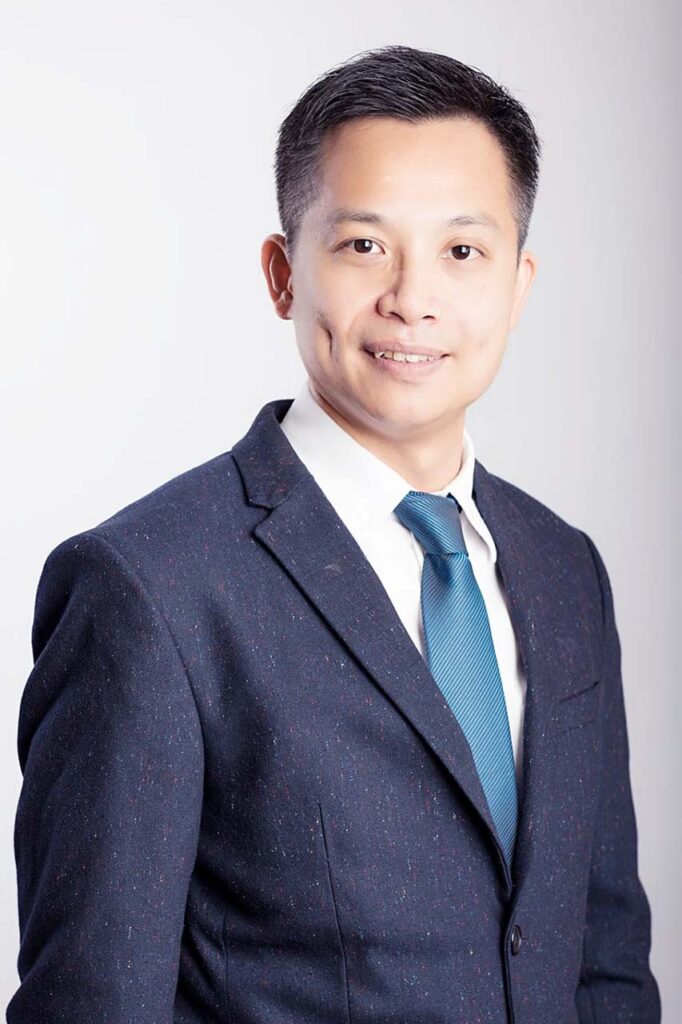 Rex Wong has always been passionate upon social affairs. He has been servicing in various associations for many years. Since 2019, he became the Secretary-general of the " Chinese Academy of Goverance(HK) Industrial and Commercial Professional Almuni Association" (CAGA), and has organized activities for the Alumni to support the ruling of the Government of HKSAR and China.
In July 2021, he founded the "Good Home Good Man Association" and launched out the Hong Kong's first project on promoting National Security Education. Since then, various national education-related community services activities have also been implemented to root the love of the Country and the City in the community and taking a constructive role in Hong Kong.
Rex also used his expertise to contribute to Hong Kong and the Greater Bay Area. In 2019, he was appointed as the Director of the "HSUHK Greater Bay Area Innogration Hub". His role is to formulate the Center's development for the Greater Bay Area and  implements fintech and technology innovation projects between the two locations. As the Founder of the Hong Kong Blockchain Industry Association, he promotes blockchain applications and digital transformation for enterprises, which has been recognized and supported by the Huangpu District Government and the TSF of the HKSAR Government, benefiting many small and medium-sized enterprises and people in the industries.
Rex is currently the Vice-Chairman and Executive Director of 2 listed companies, and a non-executive director and independent non-executive director of several listed companies. He holds several cross-professional qualifications and has published several best-selling books on topics on M&A and fintech.
Chairman
Gem & Jewellery Alumni Association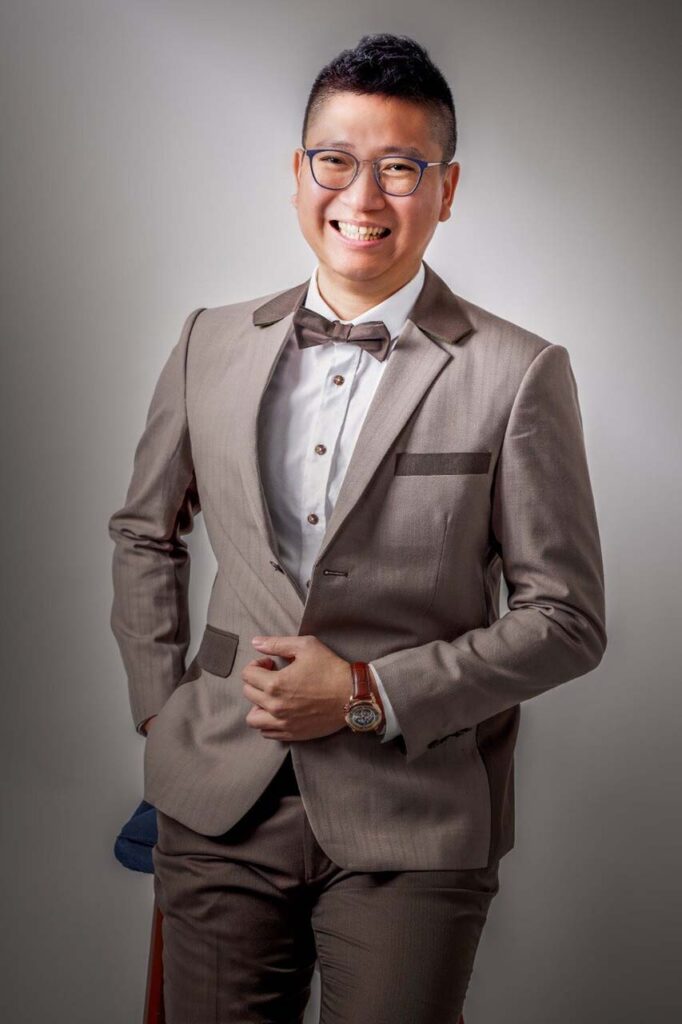 Mr. Noel Lo is currently an entrepreneurial leader mindset mentor with practice over 20 years in government, business, education, and community service sectors. He is now the director of HNR Universal Company Limited, Unique Wine Limited, Asia Gemological Laboratory (Hong Kong) Limited, and Senior Director Consultant of Business Network International Hong Kong.
Mr. Lo obtained the University of Cambridge High Impact Leadership Certificate, Harvard Business School GIA Global Leadership Certificate, and The Hong Kong Polytechnic University / Fudan University High Potential Entrepreneurial Leadership Certificate. Mr. Lo also studied the Edinburgh Napier University Master of Science in Business Management (Leadership and Innovation), The Hong Kong Polytechnic University Bachelor of Arts (Honours) in Art and Design in Education, and HKU SPACE Executive Diploma in Jewellery Marketing and Management.
Permanent Honorary President
Hong Kong Small and Medium Enterprises Association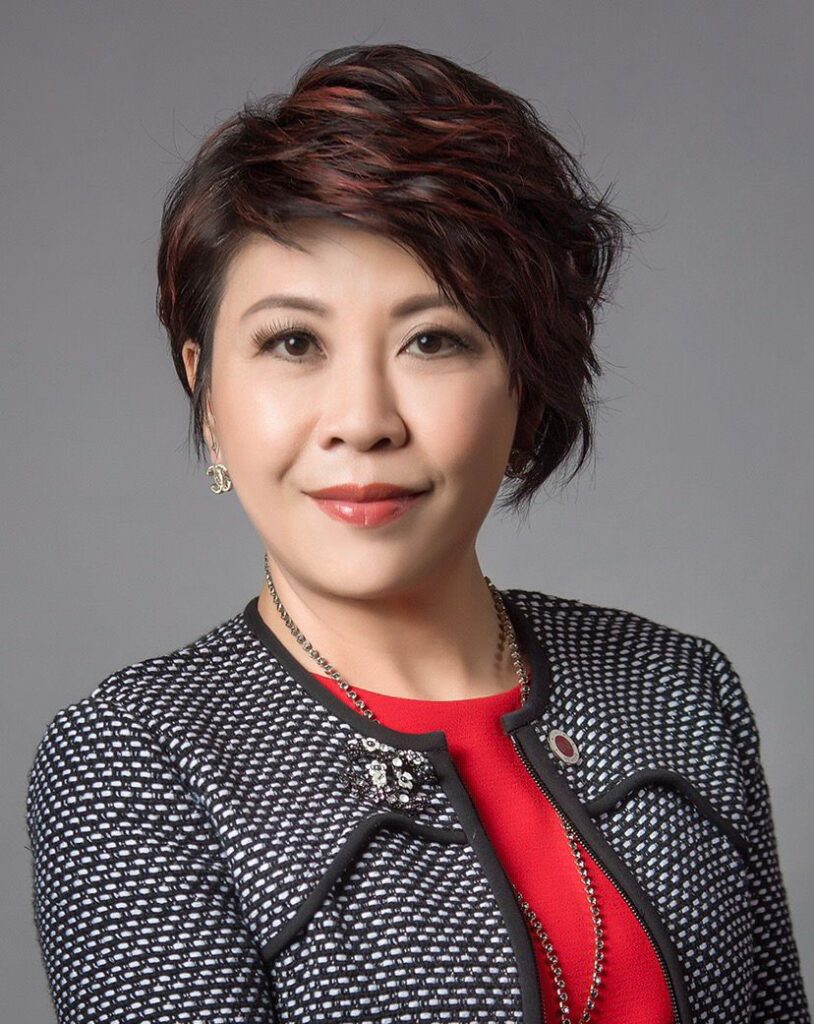 Ms. Pam Mak graduated with her Bachelor of Business Administration from York University in Canada. After graduation, she inherited her family logistics business. In 1995, she founded Sinolink Fine Wines Ltd., which over the course of 19 years grew into one of the largest wine wholesale business in Hong Kong. In 2014, the company was fully acquired by Milon Wine  Company Ltd., a subsidiary of Midea Group.  In 2017, she founded and joined the Board of Director of W Cellar Ltd.
Ms. Mak is currently the Permanent Honorary President of the Hong Kong Small and Medium Enterprises Association. It is committed to promoting and expanding Hong Kong enterprises in the local, mainland and overseas markets. Her responsibilities involve actively collecting members' opinions on government policies, and reporting to relevant government authorities to strive for the most favorable business environment for SMEs . Lastly, she organizes visit to different provinces and cities in China to learn about local business opportunities and strengthen domestic ties.
She is also a member of the current Election Committee and actively participates in various associations to contribute to the industry.  In addition, Ms. Mak is involved in a number of charitable organizations. She's enthusiastic about social welfare and serving disadvantaged groups in the community.
Executive Director and Chief Financial Officer of Human Health Holdings Limited
Chief Executive Officer of WE360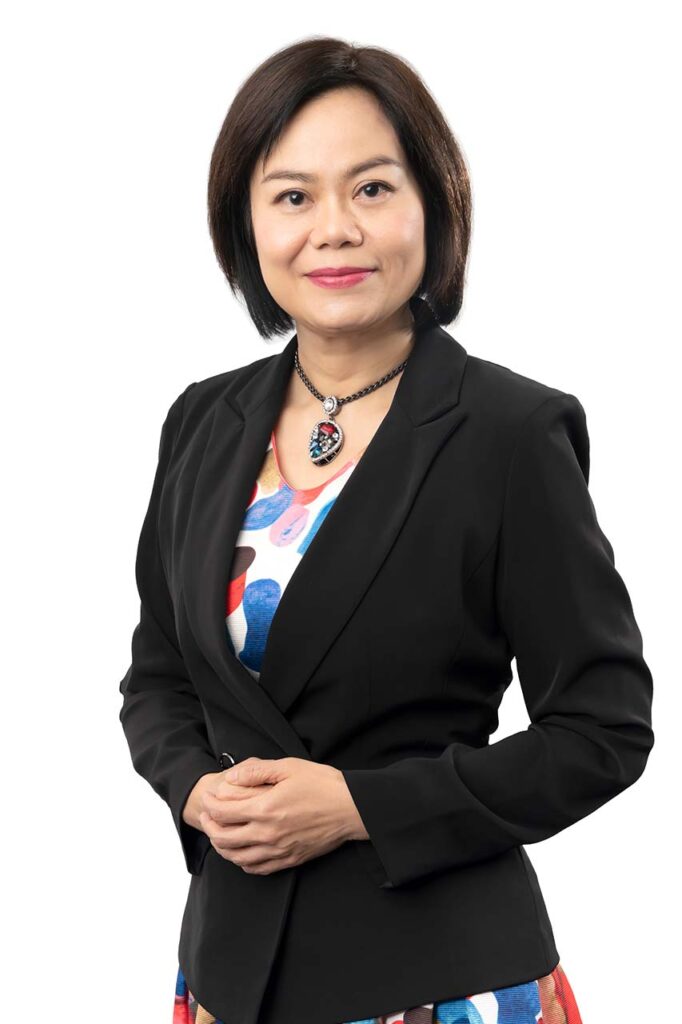 Dr. Sat is currently the Executive Director and CFO of Human Health Holdings Limited, an HKSE listed company (Stock Code: 1419), the CEO of WE360, a wholly-owned subsidiary of Human Health Group, and the INED of Tai Hing Group Holdings Limited, an HKSE listed company (Stock Code: 6811). She is mainly responsible for overseeing the financial, compliance, and human resources management of Human Health Group, and the overall strategic direction of WE360. Dr. Sat obtained a Bachelor's degree, an MBA degree, and a DBA degree in academia. Dr. Sat is a member of the HKICPA and a fellow of the ACCA in the profession.
Founder & Chairman
Institute of ESG & Benchmark
Mr. Pong is Managing Director of Pegasus Fund Managers Ltd.  He works in the fund management industry over thirty years with solid experience in traditional funds, hedge funds and venture capital.  
Mr. Pong involves actively in the financial sector and community services.  He is Chairman & Founder of The Institute of Financial Technologists of Asia, Current BOD Member and Ex-Chairman of The Institute of Financial Planners of HK, Member of Hong Kong Academy of Finance and Invited Specialist/Consultant of Wealth Management Cooperation Committee, Asian Financial Cooperation Association.
He is also Member of Academic and Accreditation Advisory Committee of Securities & Futures Commission, Member of Advisory Committee of Hang Seng Indexes Co Ltd and Vice Chairman of The HK Institute of Financial Analysts and Professional Commentators.
Vice Chairman
Institute of Financial Technologists of Asia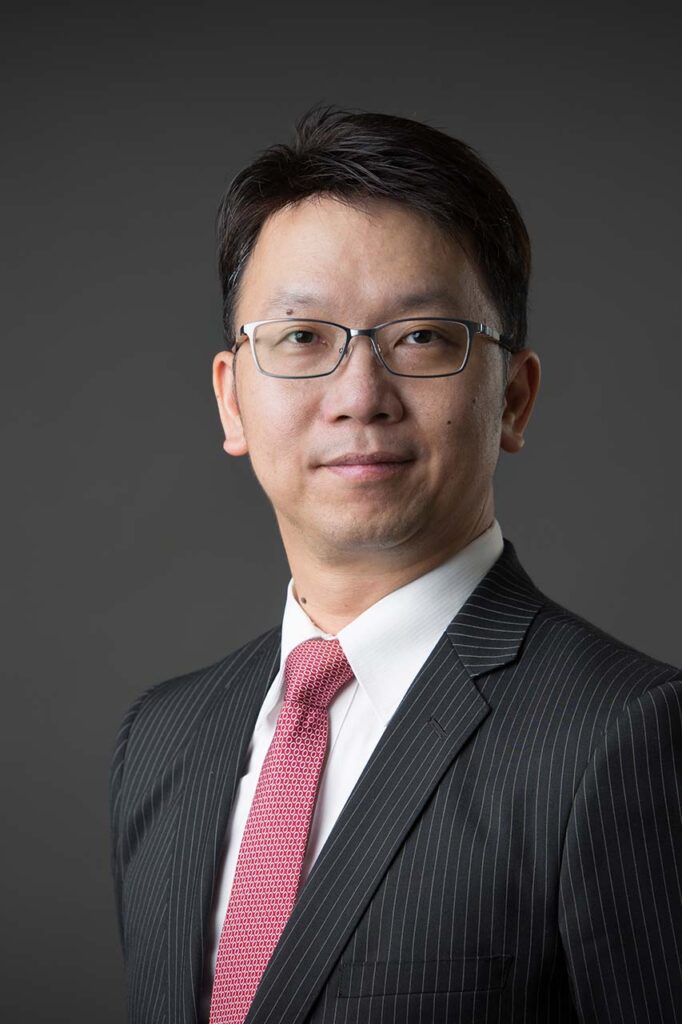 Mr. Sun is a seasoned IT, Internal Audit and Cybersecurity professional with years of experience gained from both public and financial sectors.  He is Forbes Technology Council Official Member.
Being the Head of Information Technology in public sector, the mandate of Mr. Sun is to provide vision and leadership for developing and implementing technology initiatives to enable business strategy. Before joining public sector, he held various senior positions in a leading global financial institution including Senior Audit Director, Assistant Vice President of Information Systems, etc. 
He is actively participating in community services by holding different senior positions including Director of Lions Club of Hong Kong IFC Charitable Foundation Limited,  2nd VP of Lions Club of Hong Kong IFC, VP of Scout Association of Yau Tsim District, Hon President of NT Regional Association of The Hong Kong Girl Guides Association, Deputy Chief Supervisor of Hong Kong Road Safety Patrol, Vice Chairman of Institute of Financial Technologists of Asia (IFTA), VP & Treasurer of ISACA Hong Kong Chapter, Chairman of Cybersecurity Committee of CMA Australia (HK), Executive Committee Member of Hong Kong Computer Society iLEAP program, Vice Chairman of IT Committee of The Institute of Internal Auditors (IIA) Hong Kong Chapter, Departmental Advisory Committee Member of Applied Mathematics of The Hong Kong Polytechnic University, Director of Munsang College Alumni Association, Financial Expert of Hong Kong Council for Accreditation of Academic and Vocational Qualifications (HKCAAVQ), etc.
 Managing Director 
Konica Minolta Business Solutions (HK) Ltd

Mr. Ip is a role model for all employees. He joined Minolta (HK) Limited in 1990. In the last some thirty years, he rose from Sales Executive to Supervisor, Manager, Director and finally became the first Chinese Managing Director of Konica Minolta Business Solutions (HK) Ltd (KMHK) in 2016 due to his unparalleled business acumen, outstanding management capabilities and visionary leadership skills.
Under his able leadership, Mr. Ip has successfully transformed KMHK into a business solutions expert, providing total solutions for helping customers enhance their efficiency and productivity. In addition to spearheading the development of digital multi-functional systems, business solutions, I.T. services and business process outsourcing services for the company, Robert has also contributed significantly to the sustainable development of the community. In 2014, he pioneered in establishing the first social enterprise operated by an MNC in Hong Kong namely the "i-Transform Station", which employs hidden youth and helps them integrate into the society.
Mr. Ip obtained an MBA Degree from the Hong Kong Polytechnic University and a Master of Science Degree in Information Systems from the Hong Kong University of Science and Technology.
Mr. Ip is a columnist of Hong Kong Economic Journal and the author of the book我要做MD. In his articles, he shares his management philosophies and real stories in the business world, aiming to motivate the youngsters in the workplace.
Human Resources Director
LAWSGROUP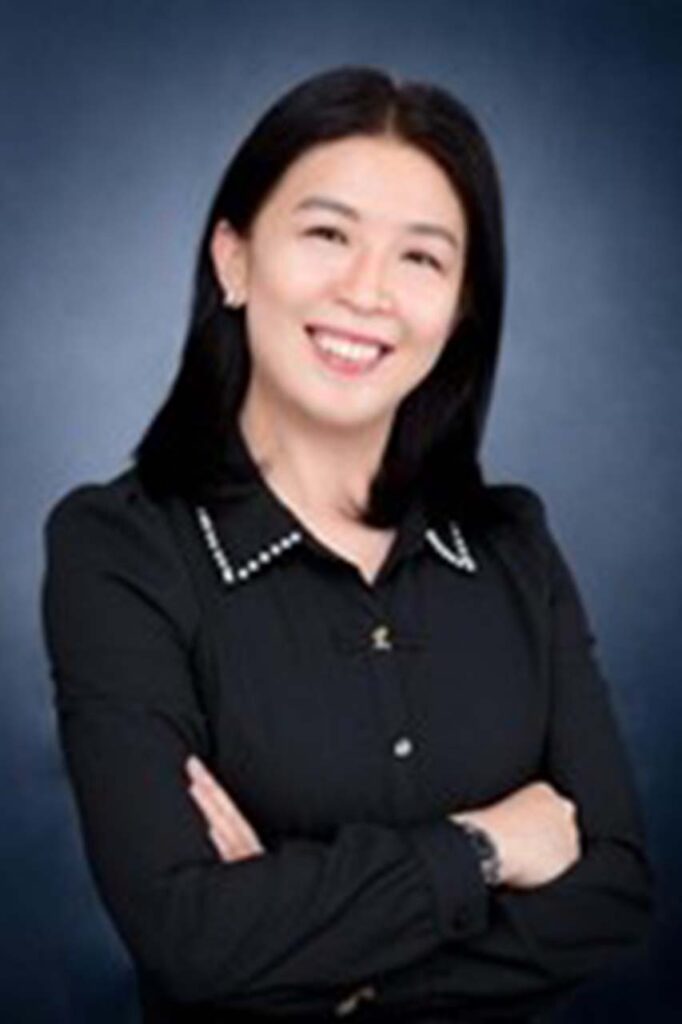 Ms. Miko Cheung has been in the human resources field for over 15 years. As a Group HR Director, she is responsible for the full spectrum of human resources and learning development initiatives and deliverables across all Business Units within LAWSGROUP in different regions. Miko has played a key catalyst role in promoting and implementing LAWS's Value Framework – H.I.T. (Happiness-Integrity- Teamwork) culture and building a competent, committed, professional, and strong employer's brand that attracts top-quality talents to grow with the Group.
Miko has a strong passion for building a human-centric culture. Under Miko's leadership, LAWS won the honor of "Manpower Developer" awarded by the Employees Retraining Board, "Training and Development Excellence Award – development category" by HKMA in 2018, and won the HR Best Companies to Work for in Asia 2019.
Managing Director
NEC Hong Kong Limited (NECHK)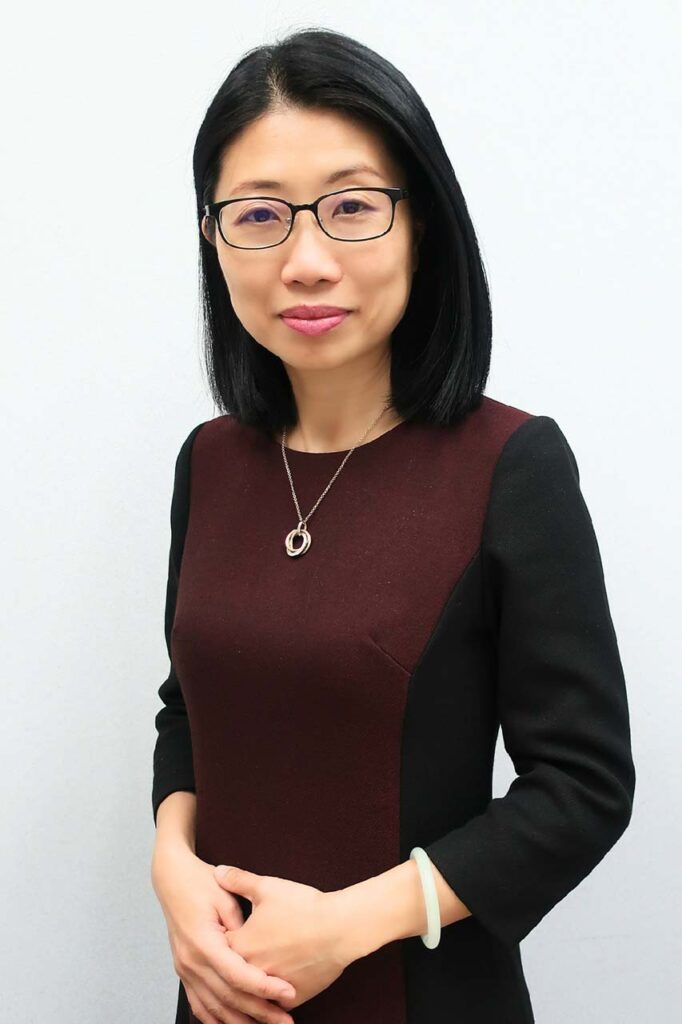 Ms. Elsa Wong is Managing Director of NEC Hong Kong Limited, a leading Japanese based technology company in providing one-stop solutions/services for various industries in Hong Kong, Macau and GBA.
Her goal is to newly implement innovative technologies and standards for excellence in society.  Through our business activities, NEC will "Seize the Future Together" with customers and society to achieve the five visions of society:   Living harmoniously with the earth to secure the future; Nurturing prosperous cities with inclusive and harmonious societies; Creating sustainable societies by shaping new industries and workstyles; Sharing hopes that transcend time, space, and generational boundaries; Bringing people together and filling each day with inspiration.
Executive Director
Service Cybernetics Consulting Limited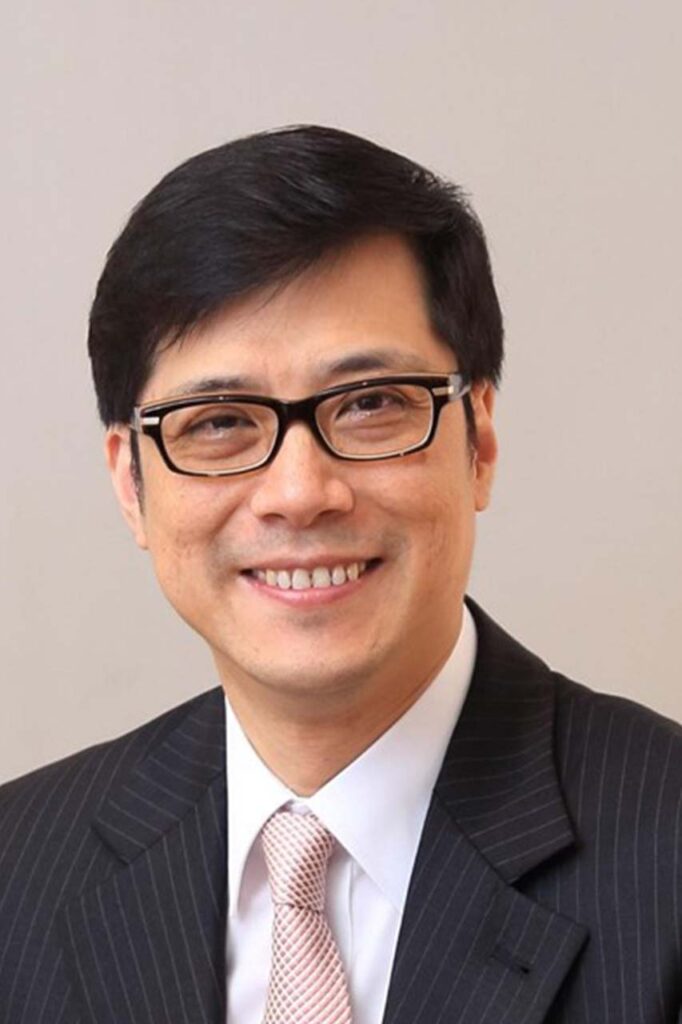 Mr. Buston Chu is recognized as a passionate advocate of customer service excellence in Hong Kong evidenced by his active engagement and continuous efforts in advancing service design, delivery management, and service leadership to meet the new generation customer demand across industries. Dedicated to the community, he serves as Honorary Advisor (Former Chairman) of Hong Kong Association for Customer Service Excellence, and members of numerous advisory committees of the HKSAR government and authorities. Besides business consulting and executive training, Buston is passionate about tertiary education. He is an Adjunct Professor, teaching services marketing, brand management in universities including HKU, PolyU, and Baptist University.
Knowledge Director
SGS Hong Kong Limited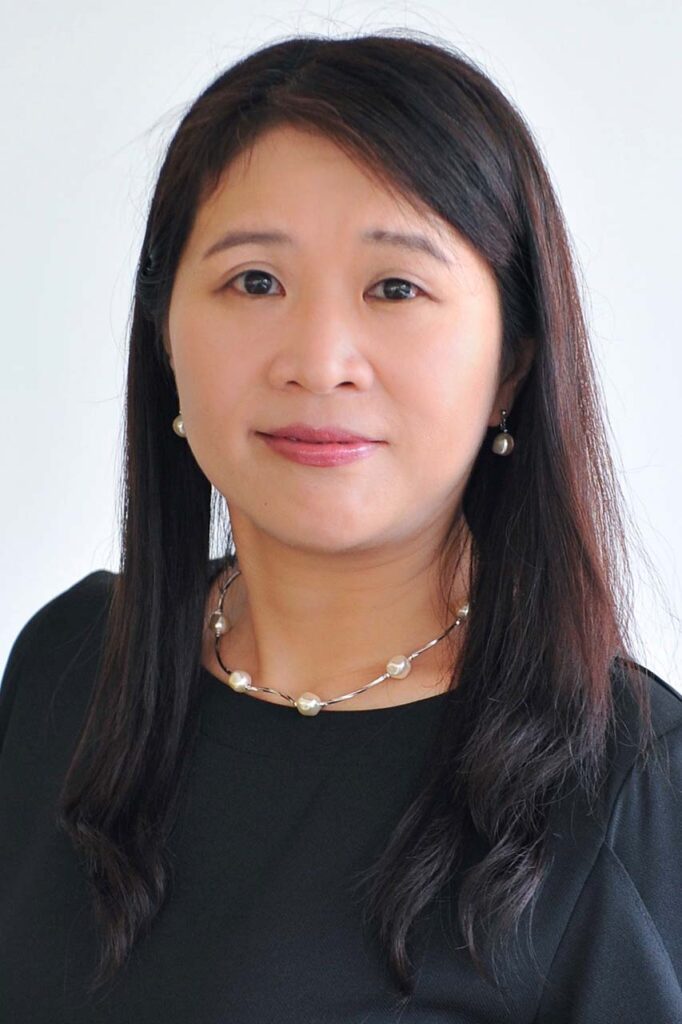 Ms. Miranda Kwan is currently the Director of Knowledge, SGS Hong Kong Limited with more than 20 years of management experience. She is responsible for the overall strategy and management of the Certification and Training division including Quality, Environmental, Health & Safety, Information Security, ESG, Sustainability, and Supply Chain Management. She holds a B.Sc. (Hons) in Chemical Technology and an MBA from HK Polytechnic University. For community services, Miranda is a member of the Trade and Industry Advisory Board under the Secretary for Commerce and Economic Development and a member of the Accreditation Advisory Board (AAB) under the Secretary for Innovation and Technology.
Assistant Professor of Marketing at The Hang Seng University of Hong Kong
Programme Director of MSc Entrepreneurial Management and Co-Director of Chinese Family Succession Research Centre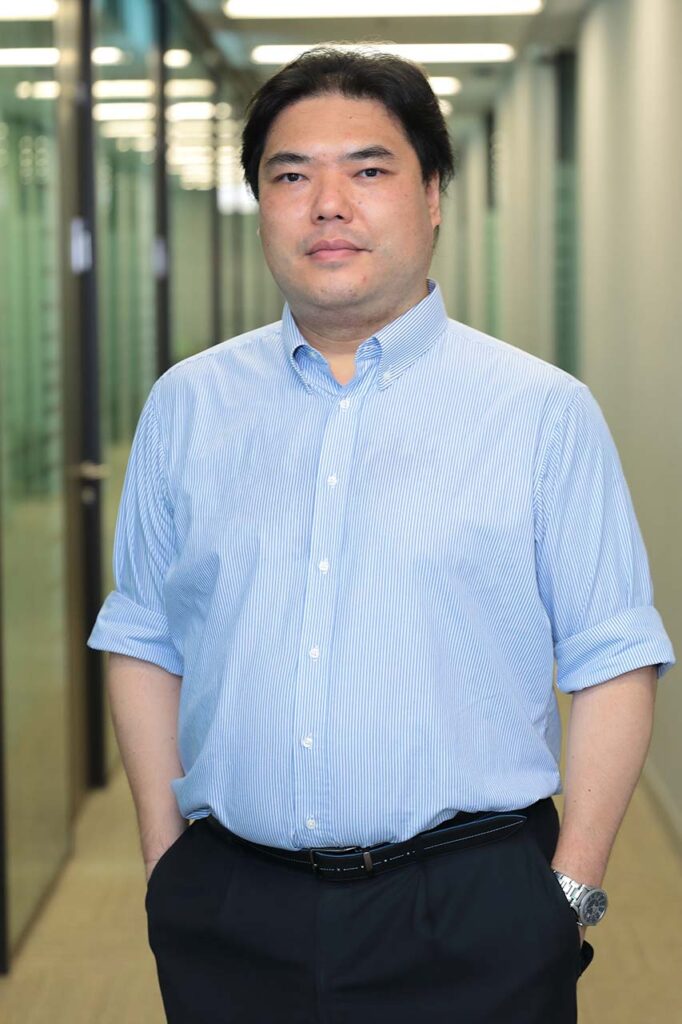 Dr. Kenneth Kwong is an Assistant Professor of the Department of Marketing at The Hang Seng University of Hong Kong. He also serves as the Programme Director of MSc in Entrepreneurial Management and the Co-Director of the Chinese Family Succession Research Centre. He contributes to knowledge development and dissemination through research and consultancy. To recognize his good teaching and dedication to learning, he was given the Teaching Excellence Awards by the University
Dr. CHUI Lai Man, Susanna
Assistant Professor of Department of Management at The Hang Seng University of Hong Kong
Associate Programme Director of MSc Entrepreneurial Management School of Business at The Hang Seng University of Hong Kong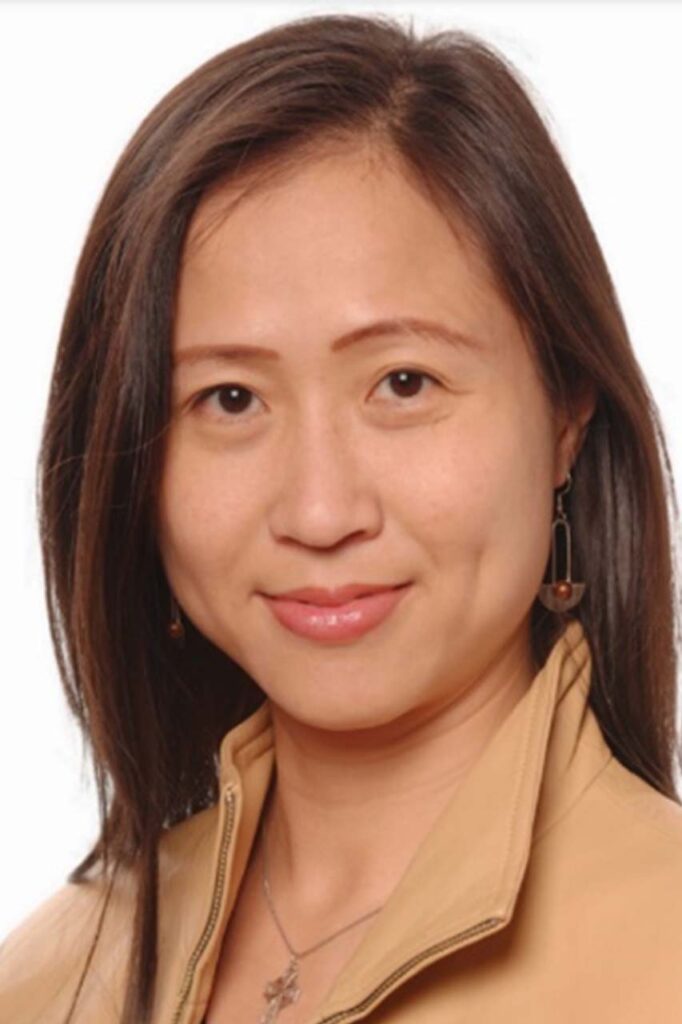 Dr. Susanna Chui teaches leadership, social entrepreneurship, and sustainability modules at The Hang Seng University of Hong Kong. Susanna's research interests include leadership and identity, social entrepreneurship, and social impact measurement. While pursuing her academic research, her research experience also extends to examining social impact measurement, CSR, stakeholder management, and human resources issues in organizational contexts. Appointed by the Chief Secretary of the HKSAR Government, Susanna was part of the Social Innovation and Entrepreneurship Development Fund Task Force under the Commission of Poverty from 2012-2018. Moreover, she has been active in promoting social innovation and social entrepreneurship in Hong Kong as the founding member of the Fullness Social Enterprise Society.
Dr. William Wing-Yan LO, JP
The Founder and Chairman
Da Z Group Co. Limited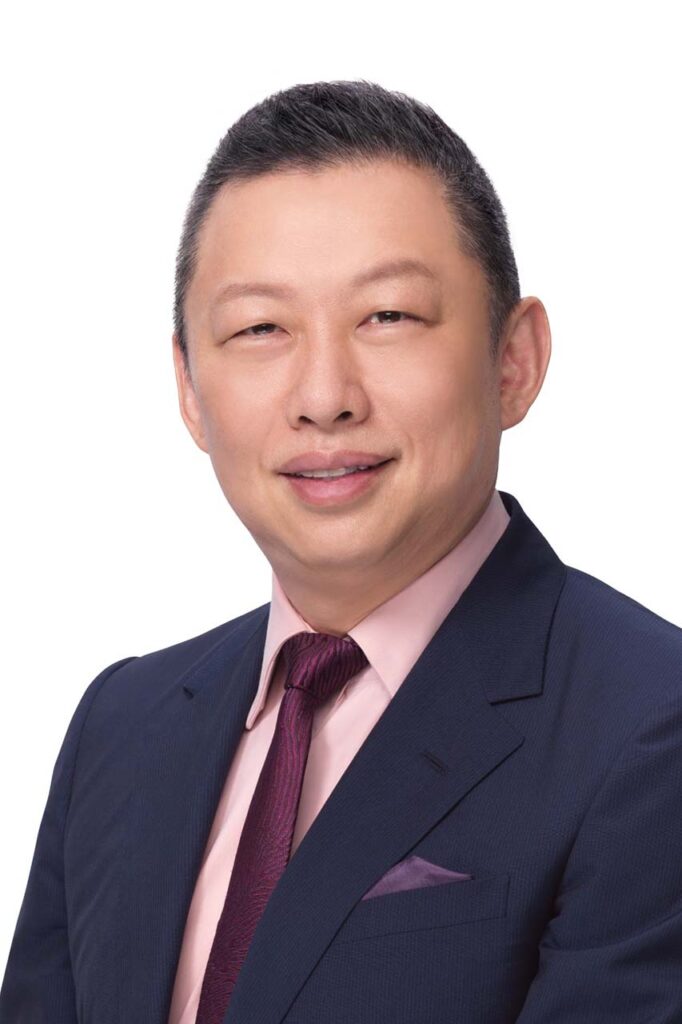 Dr. William Wing-Yan LO, JP is currently the Founder & Chairman of Da Z Group Co. Limited. Dr Lo is a Founding Governor of the Charles K Kao Foundation for Alzheimer's Disease as well as The Independent Schools Foundation Academy, one of the most well known independent schools in HK. He has also been the Chairman of Junior Achievement Hong Kong since 2013.
Dr. Lo started his business career at McKinsey & Company and had subsequently held various top management posts at HK Telecom, Cable & Wireless plc, Citibank, WPP plc, China Unicom, I.T Limited, South China Media Group and Kidsland International Holdings Ltd. He is renowned for being the founder of Netvigator, the largest Internet business in Hong Kong, as well as iTV (the predecessor of NowTV), the first interactive and on-demand TV service in the world.
To achieve our vision from different perspectives, we will form 4 Committee Groups with the below mission:
CHO APPRECIATION AWARD & CHO REVIEW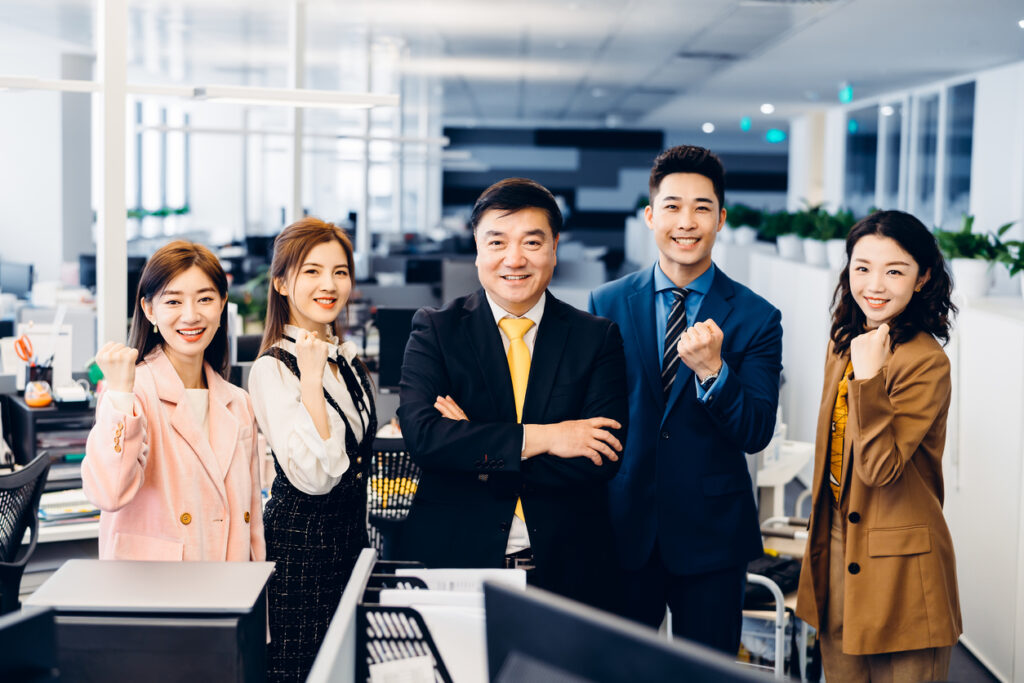 The establishment of the CHO Appreciation Award committee will promote more meaningful awards related to the concept of the CHO, such as at the company, entrepreneur, and employee levels, to commend people who are willing to give in different positions and jointly promote the CHO movement.
The award ceremony is a start point that allows us to explore further how happiness-related management skills impact the productivity of companies. We are grateful to have our CHO Appreciation Award awardees participating in the CHO Review coordinated by CHOA & The Hang Seng University of Hong Kong (HSUHK). During the interview, we have invited leadership teams and colleagues from different departments to share their thoughts on the company's culture.
The committee should be made up of experts who are passionate about recognizing and rewarding the best CHO practices to corporations or individuals. The committee will plan and support the award planning, recruitment, and ceremony, thus encouraging corporations to evaluate and incorporate CHO concepts.
Hong Kong Corporate Happiness Index
CHO Association and the Hang Seng University of Hong Kong cooperate to conduct corporate research and build a systematic evaluation platform. A group of professors collects and studies the happiness data of enterprises in different industries, which are professionally recognized by SGS to quantify the happiness index of enterprises with different indicators. We expect that index release conferences will be held every six months in the future, and the evaluation data will be made public to let the public explore the latest corporate happiness.
The committee should be made up of experts who are passionate in researching and studying the happiness findings of different corporations and would like to liaise with different parties to conduct studies. The committee will plan, schedule and facilitate the research procedure, thus providing valuable information for corporations and the public.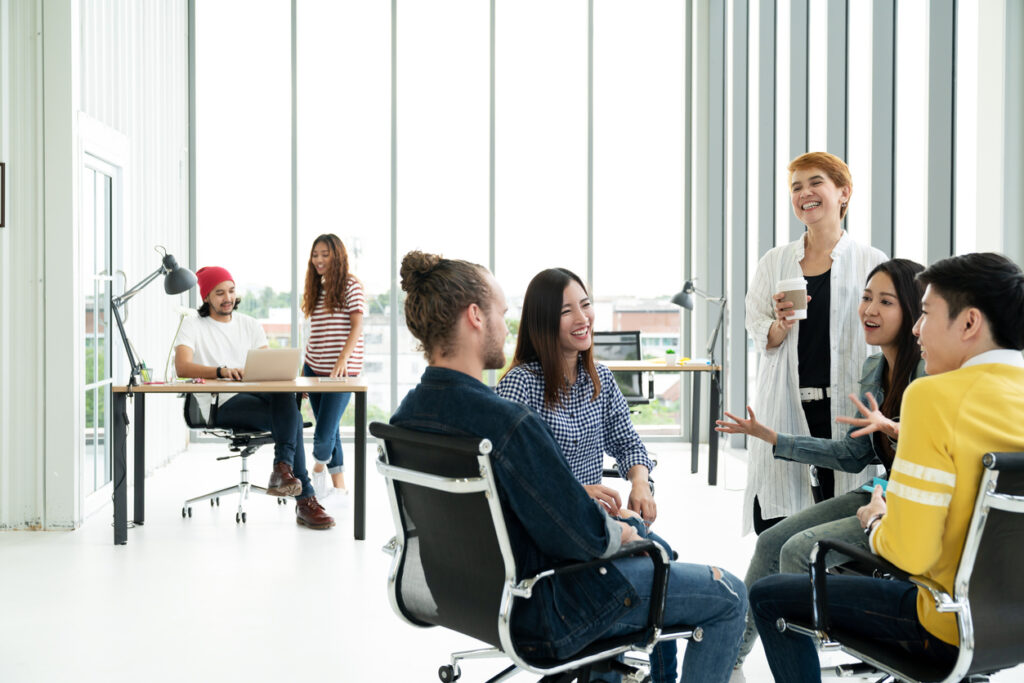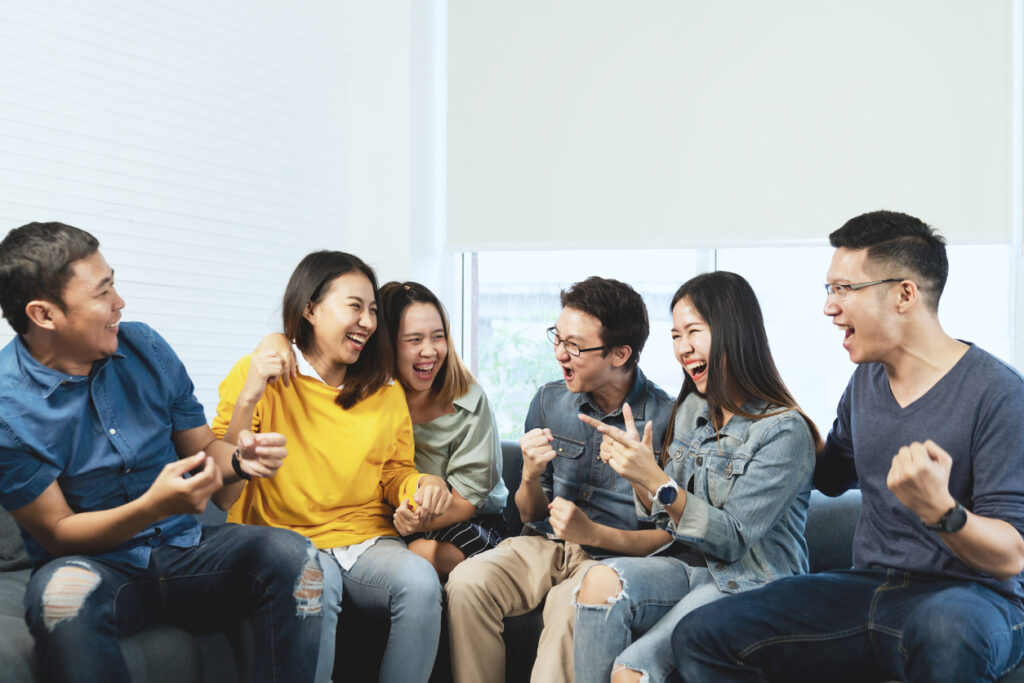 The Events and Projects committee aims at promoting corporate happiness by organizing a series of activities planned throughout the year. The ambition is to implement the concept of CHO on multiple levels. More importantly, we encourage the community to start small changes in daily life by sharing the happy stories of the public on the channel, holding campaigns or activities, conducting company visits and learning exchanges, etc.
The committee should be made up of experts who are passionate about coordinating projects and would like to advocate the CHO movement in corporations and the community through diverse events. The committee will plan, schedule, and organize different events or campaigns regularly throughout the year for CHOA members.
CHO Association hopes to encourage a group of Human Resources practitioners to become the pioneers of the CHO movement through enhancing workforce performance and productivity and offering new talent transformation solutions to help the companies grow.
The committee should be made up of Human Resources experts who are passionate about talent development and would like to bring in innovative ideas. The committee will lead the industry to actively look for best practices and incorporate creative measures or systems that can improve the company's culture, thus being the pioneer in advocating the CHO movement in corporations while achieving strategic business objectives for the organization.