CHO Appreciation Award 2021
Get Involve
Want to know more about the CHO Appreciation Awards?
Hong Kong CHO Limited held the first CHO Appreciation Awards 2021 at the Auditorium of the Li Guowei Teaching Building, the Hang Seng University of Hong Kong (HSUHK) at 2 pm on June 30, 2021 (Wednesday). The award ceremony was officiated by Dr. Bernard Chan Pak-li, Deputy Director of the Bureau of Commerce and Economic Development of the Hong Kong Special Administrative Region (HKSAR), J.P., Mr. Eddie Ng Hak-Kim, former Director of the Education Bureau of the HKSAR, GBS, J.P., and Professor Bradley R. Barnes, Dean of Business School of the HSUHK.
During the ceremony, under the witness of officiating guests and a group of guests, awards were presented to 10 corporations (see attached list) in recognition of outstanding organizations for their significant contributions to the practice and promotion of Hong Kong CHO culture.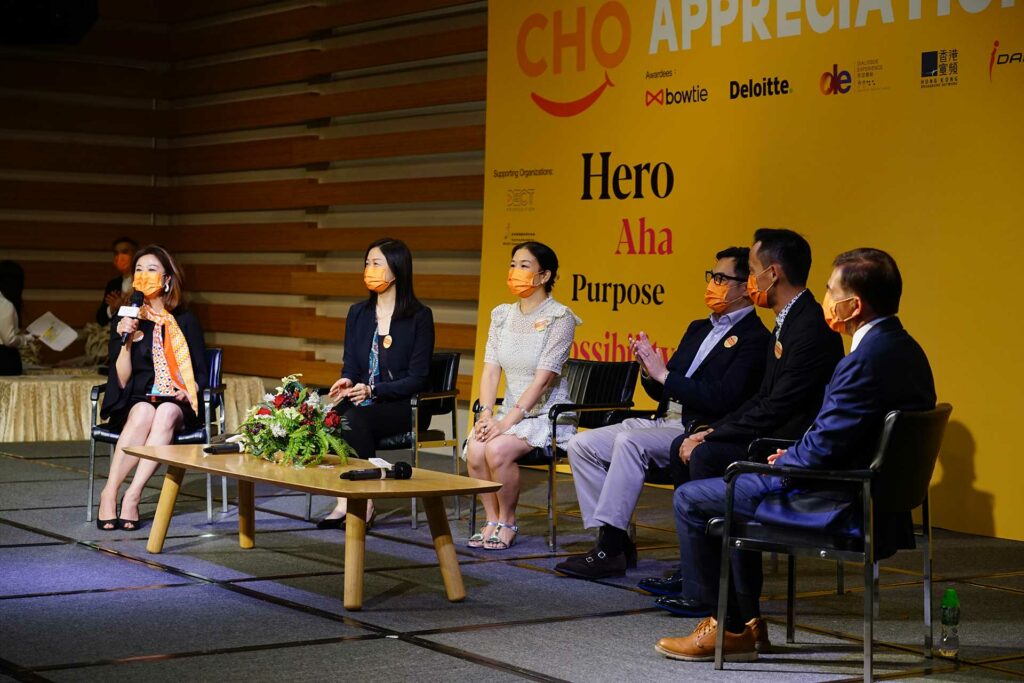 CHO refers to "Chief Happiness Officer." The founder, Dr. Amen Lee believes that every one of us is born with the underlying nature of happiness. However, due to our personal and environmental factors, we are incapable of unshackling our happiness. Therefore, Amen hopes to promote the Chief Happiness Officer Movement in Hong Kong, so that everyone can "Be my own CHO".
Co-founder, Ms. Mary Suen said that the establishment of the CHO platform is to reform business models with the value of "design happiness", it is designed to let "people" release happiness in an innovative technique. Mary believes that having a happy mentality encourages us to embrace new ideas, appreciate things from different perspectives, expand our horizons, and welcome unlimited business opportunities. Therefore, happiness can infuse new energy into the company, drive corporate transformation, and thus, help the company bypass the predicament.
The award successfully concluded with the support of the co-organizers, the HSUHK and the School of Business of the HSUHK. The supporting organizations included The Hong Kong Association for Customer Service Excellence, The Hong Kong Cosmetics Industry Association, D.E.C.T Production, and the media partner CTgoodjobs.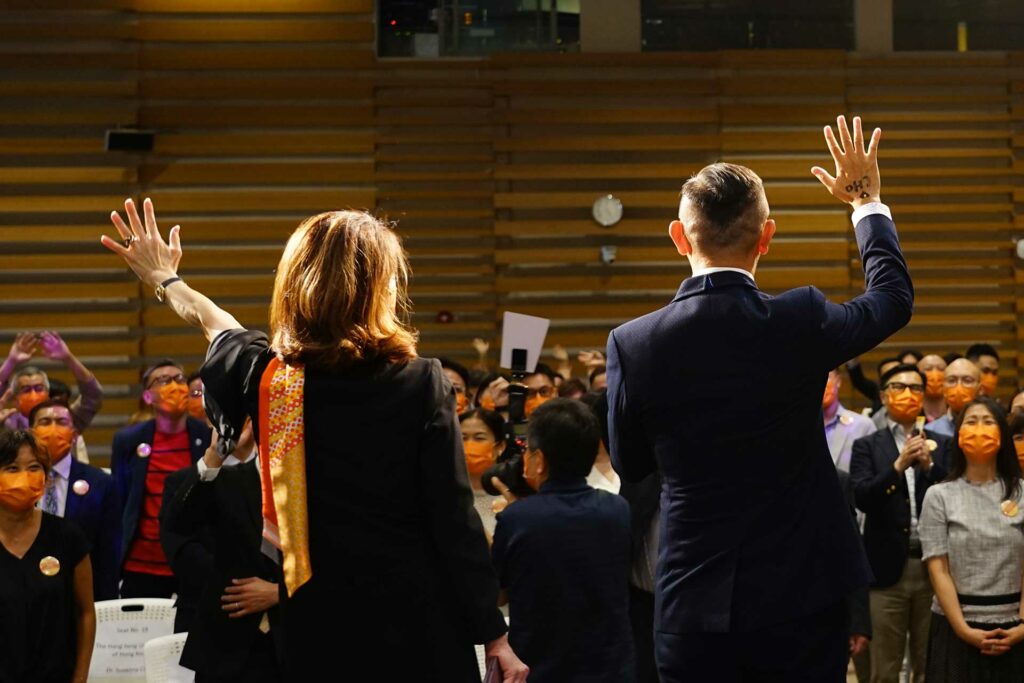 List of Awarded Corporations:
Bowtie Life Insurance Company Limited
Deloitte
Dialogue In The Dark (HK) Foundation Limited
Hong Kong Broadband Network Group
i Dance Enterprise Limited
Infinitus Plaza Hong Kong
LAWSGROUP
LBS Corporation Limited
McDonald's Hong Kong
Pfizer Corporation Hong Kong Limited