【Free umbrella provided by Bowtie, return to gain a free coffee】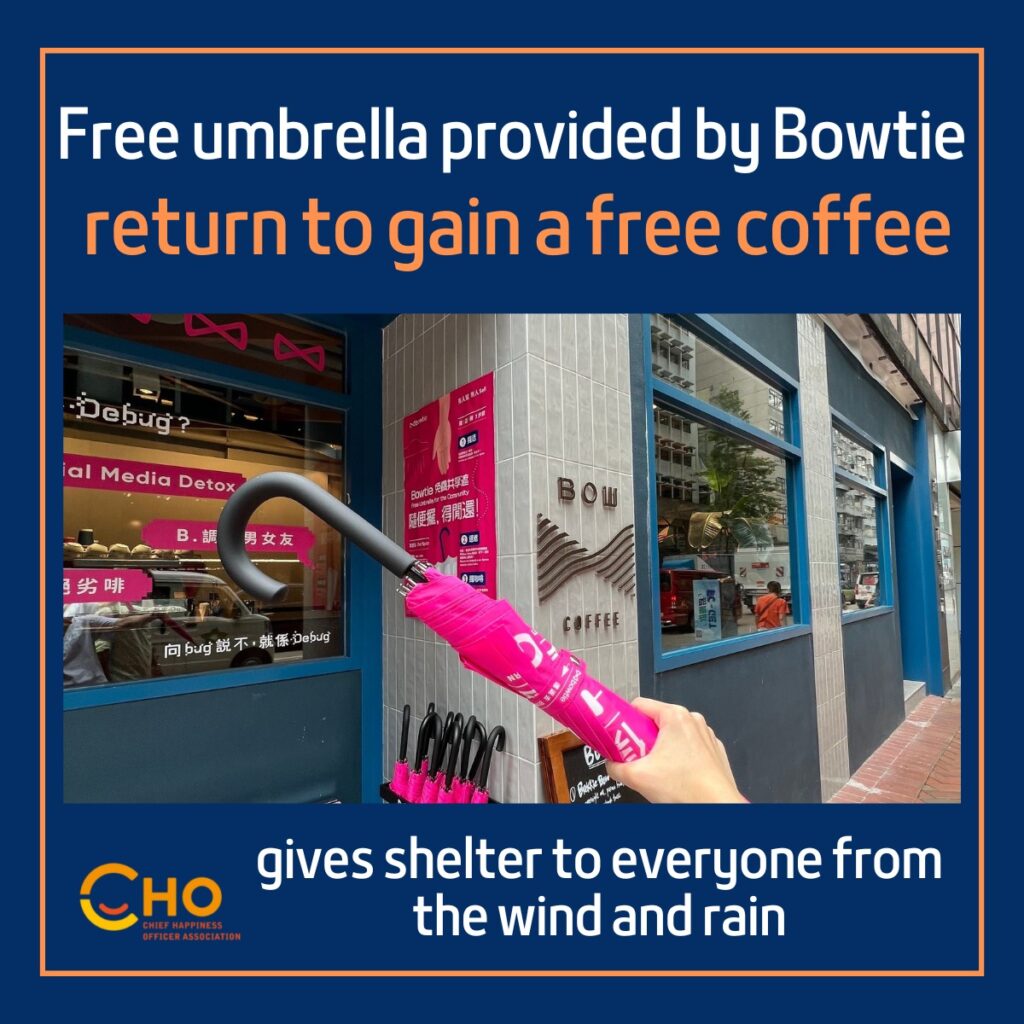 Bowtie recently launched a social campaign of free umbrella use which is provided in its coffee shop "Bow Coffee" health center Bowtie & JP Health. Through this campaign, Bowtie hopes to live daily life other than insurance and contribute some part to the community.

When you finish using the umbrella, you can pass it on to the next person or return it to Bow Coffee. The barista will give you a cup of coffee as a thank you, which believes small acts of kindness can spread.

It rained on the first and second days of the event. Bowtie's colleagues dispatched and distributed the Bowtie umbrellas to neighbors in need, which gives shelter to everyone from the wind and rain.

If you have any stories relevant to happy corporate culture, welcome to email us at info@choassociation.org, and you can contact the association colleagues via WhatsApp: +852 6263 6263.