【KMB thanks colleagues in Appreciation Month】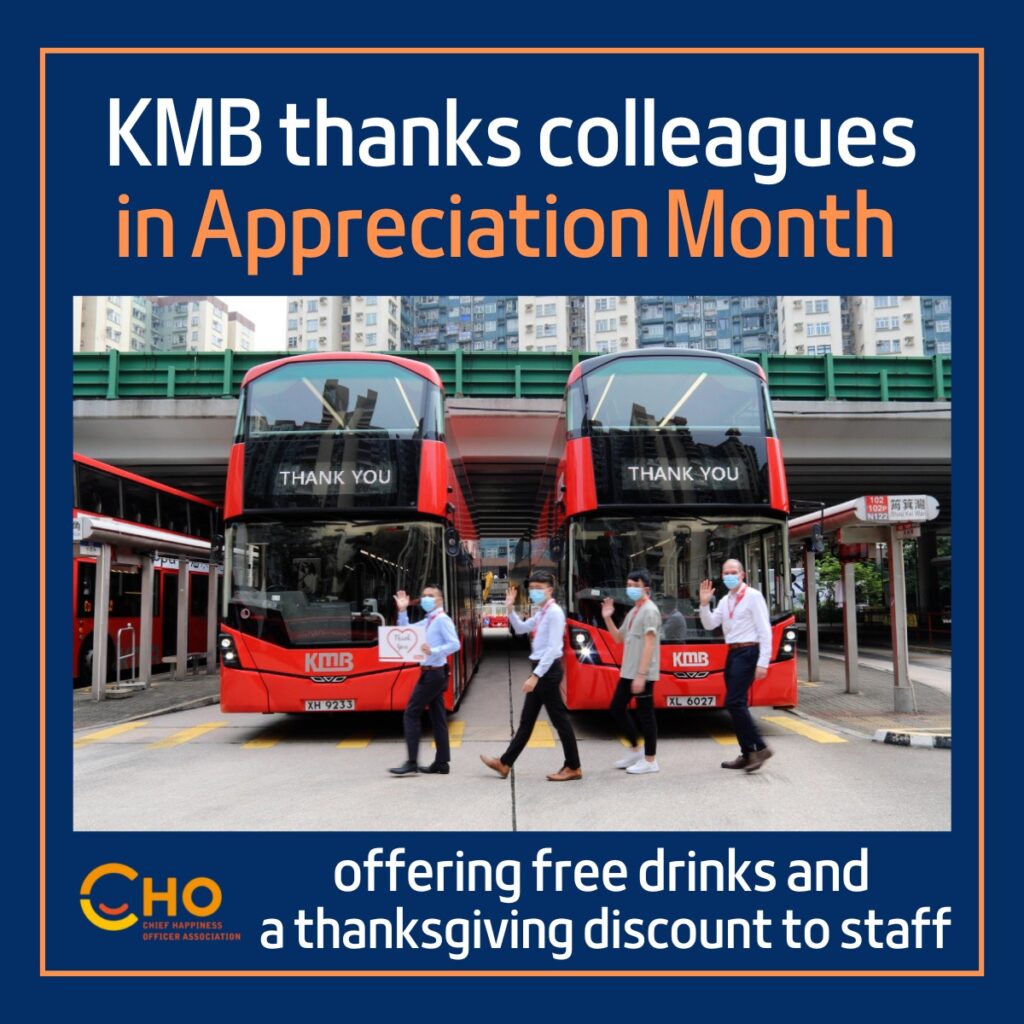 To develop a work culture of mutual appreciation and support, KMB organized "Appreciation Month" from mid-August to mid-September to encourage its colleagues to express their gratitude through activities like video shooting and online thank you cards presentation. A "Thank You video" featuring KMB's Management team, and other co-workers from the frontline and backend office, was produced to thank all of our colleagues for their contributions and support to the KMB. The video also aims to bring positive energy among everyone in KMB and to develop a company culture of appreciation, mutual trust, and unity.

Also, KMB organized various events during Appreciation Months, including free drinks and discounts offered to colleagues and a forum for thank you messages on the staff web that acts as a platform for them to send thank you cards to their working partners.

KMB Administration Director Steve Hui appreciated his colleagues' contributions and hard work. "KMB believes that staff is the most important asset to the company. We hope to promote a mindset of positive communication through the provision of diversified activities to build mutual trust and understanding between co-workers as well as a happy and pleasant working environment."

If you have any stories relevant to happy corporate culture, welcome to email us at info@choassociation.org, and you can contact the association colleagues via WhatsApp: +852 6263 6263.