【SF Express courier helped injured elderly with trolley, awarded with special bonus】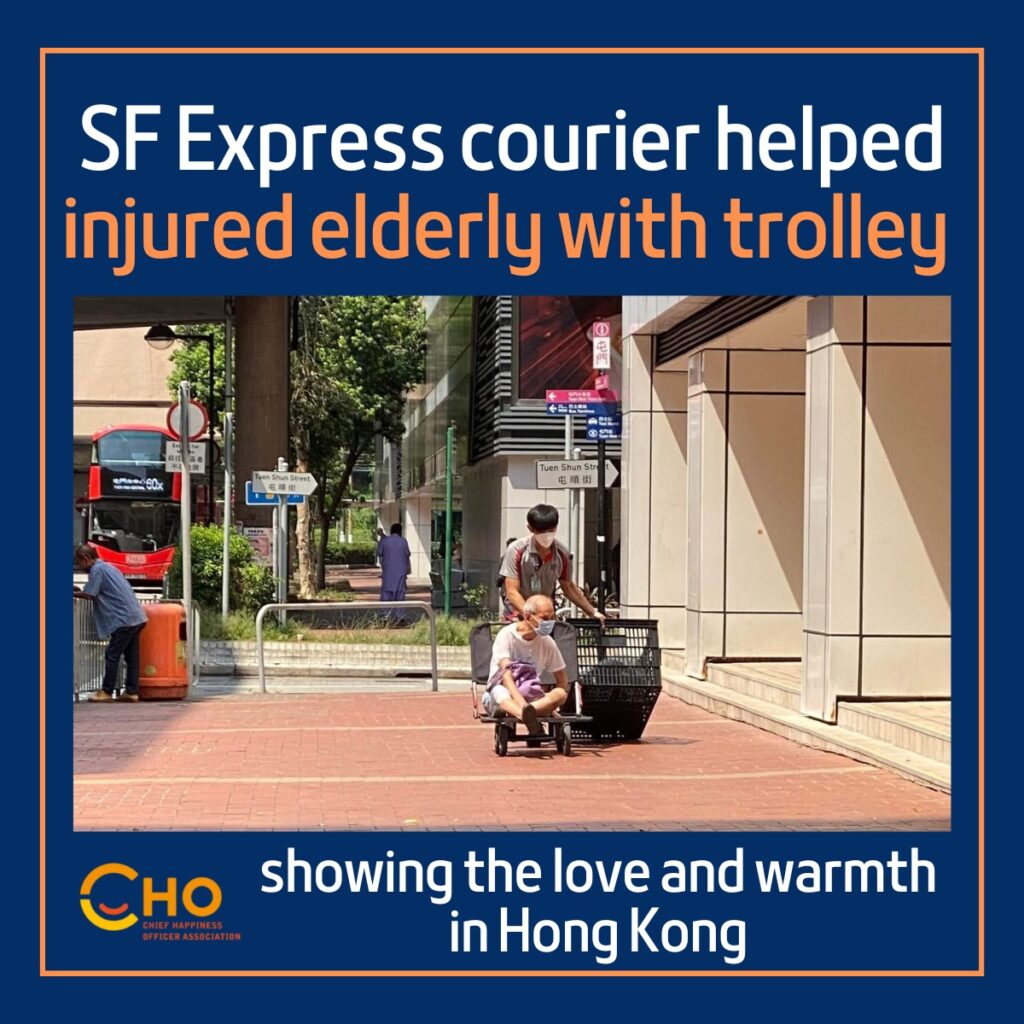 A trolley is not only for goods delivery but also contains love and warmth in our society. Last Thursday, one SF Express courier drove an elderly who fell on the road with the trolley in Tuen Mun. This story received much positive feedback on the internet after being recorded by a Facebook page. SF Express later publicly praised that employee for his enthusiasm to help others and commended the special bonus of 10 thousand Hong Kong dollars.

According to a poster from the Human Resources Department of SF Express, the courier suddenly heard a noise when delivering the package. There was an elderly fell to the ground, so he immediately stepped forward to help him and asked about the elderly's condition. That elderly refused to call an ambulance and said he had to go to the Social Welfare Department that day.

However, seeing the elderly walking unsteadily, the courier proposed to drive him to the destination with a trolley. After they arrived at the place, the courier entrusted the security guard to assist the elderly at the Social Welfare Department before he left.

As SF Express mentioned, that courier was brave and helpful, which affects society positively. Instead of highly praising and appreciating the warm behavior, SF Express also encourages people to show the spirit of mutual help and love and help those in need in society.

If you have any stories relevant to happy corporate culture, welcome to email us at info@choassociation.org, and you can contact the association colleagues via WhatsApp: +852 6263 6263.