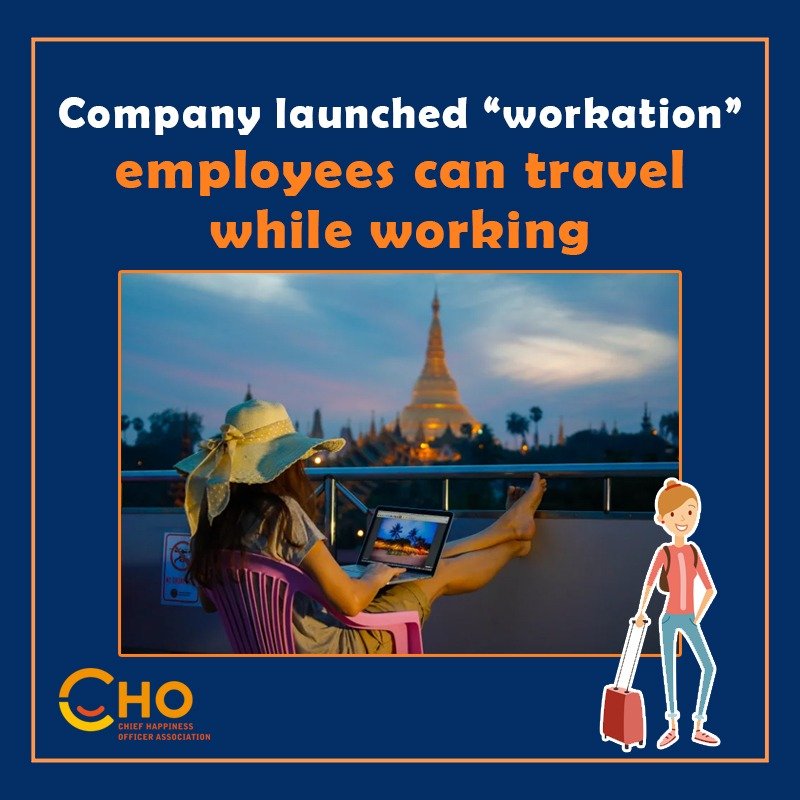 Travel website Klook recently announced the launch of the "Workcation" plan. This plan not only allows employees to work and travel anywhere for up to 30 days, but also can continue to receive their original salary without deduction of annual leave. During the quarantine period in Hong Kong, employees You can also work remotely.

In fact, with the relaxation of travel restrictions and the gradual recovery of the tourism industry, Workation (office vacation) has also risen! Workation (office vacation) is a new word that combines the concepts of Work (work) and Vacation (vacation), which means work and vacation.

When the epidemic broke out, the Japanese economy was hit hard. In order to improve the labor environment, the government introduced Workation to encourage enterprises and wage earners to bring their work to national parks and resorts, change the working environment and mood, and enjoy a different remote work. Experience! Workation can make employees feel the fun of traveling for a long time again, increase their job satisfaction and cohesion, and also broaden their knowledge, stimulate their thinking, and improve their productivity. However, not every company's business nature is suitable for applying the "Workcation" plan. The most important thing is to formulate a company-specific talent management policy!

If you have any stories relevant to happy corporate culture, welcome to email us at info@choassociation.org, and you can contact the association colleagues via WhatsApp: +82 6263 6263.