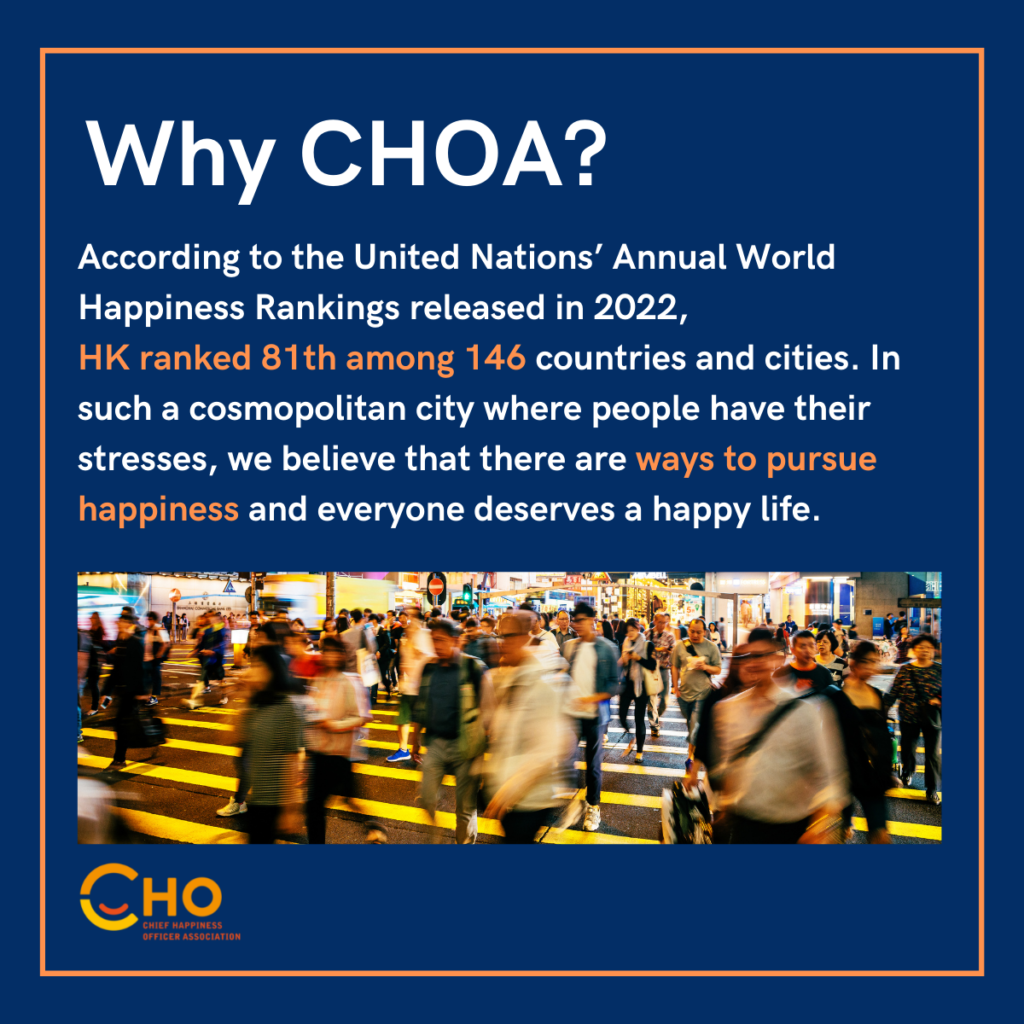 According to the United Nations' Annual World Happiness Rankings released in 2022, HK ranked 81th among 146 countries and cities. In such a cosmopolitan city where people have their stresses, we believe that there are ways to pursue happiness and everyone deserves a happy life.

We envision a platform for all stakeholders to co-create a happy and healthy environment in every organization, thus advancing corporate culture excellence in Hong Kong and the Region.

Website: https://choassociation.org
To learn more about CHOA, just drop us a message!