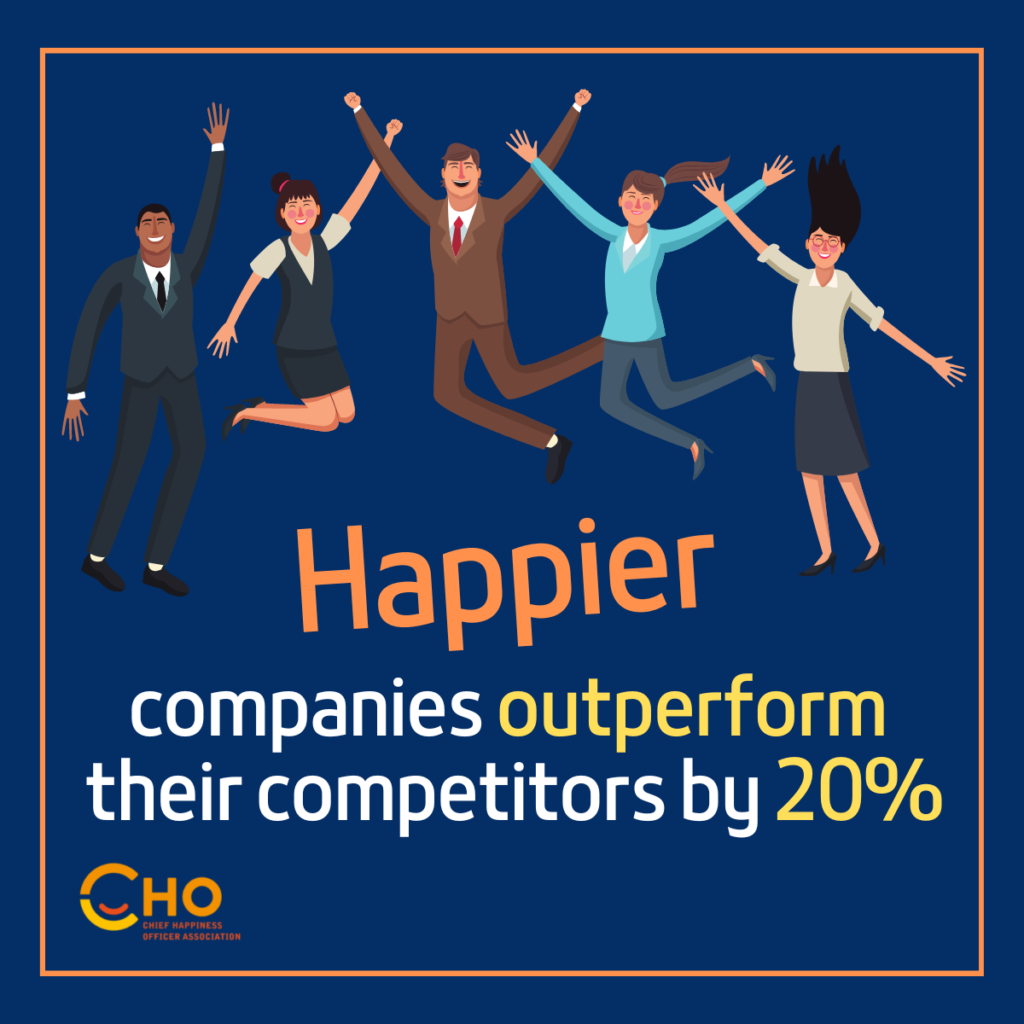 A recent research from Social Market Foundation shows that 'Happier' companies outperform their competitors by 20%. Happy employees are more likely to accomplish tasks at work which means that a team of four happy employees may be able to perform the work of five unhappy employees. Employees must feel safe enough to make mistakes, admit their errors, and try a different approach. Happy employees are likely to feel more confident in their abilities, and therefore will propose or attempt new tactics to deliver better results for the company.

Website: https://choassociation.org
To learn more about CHOA, just drop us a message!