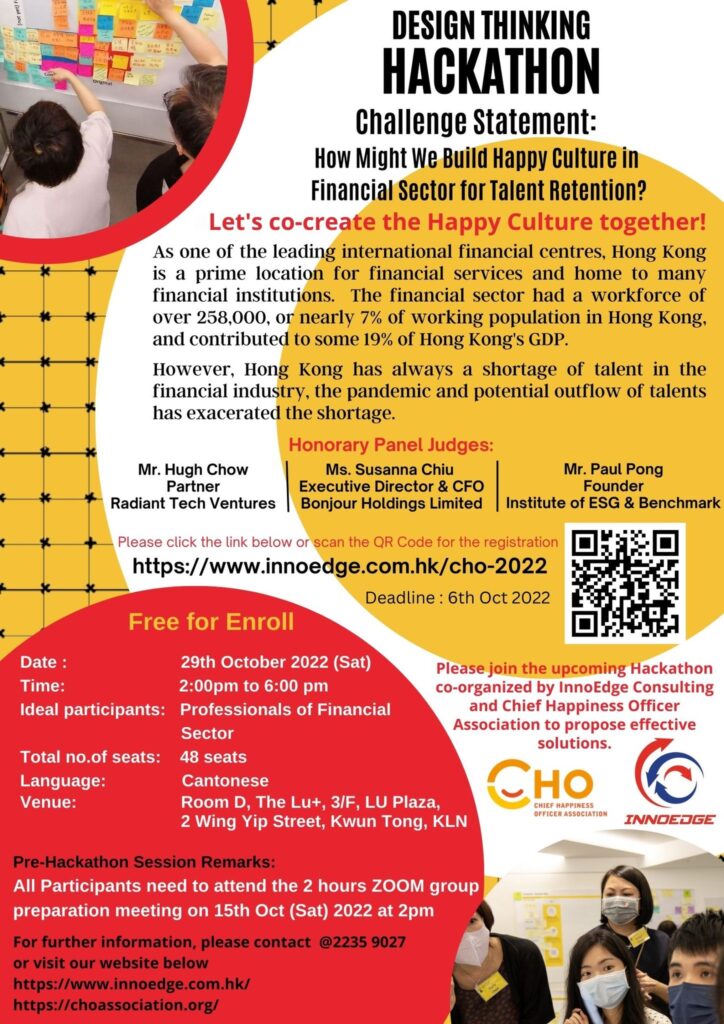 As one of the leading international financial centers, Hong Kong is a prime location for financial services and home to many financial institutions. The financial sector had a workforce of over 258,000, or nearly 7% of the working population in Hong Kong, and contributed to some 19% of Hong Kong's GDP. However, Hong Kong has always had a shortage of talent in the financial industry, the pandemic and potential outflow of talents has made it worse.
Chief Happiness Officer Association and InnoEdge Consulting are delighted to invite you to join the Design Thinking Hackathon – "How Might We Build Happy Culture in the Financial Sector for Talent Retention" on 29th October from 14:00 to 18:00. Professionals of the Financial Sector who would like to co-create a happy culture are most welcomed.
Seats are limited, if you are interested, please register on or before 6th October 2022.
Application: https://www.innoedge.com.hk/cho-2022 or scan the QR code for FREE enrollment.