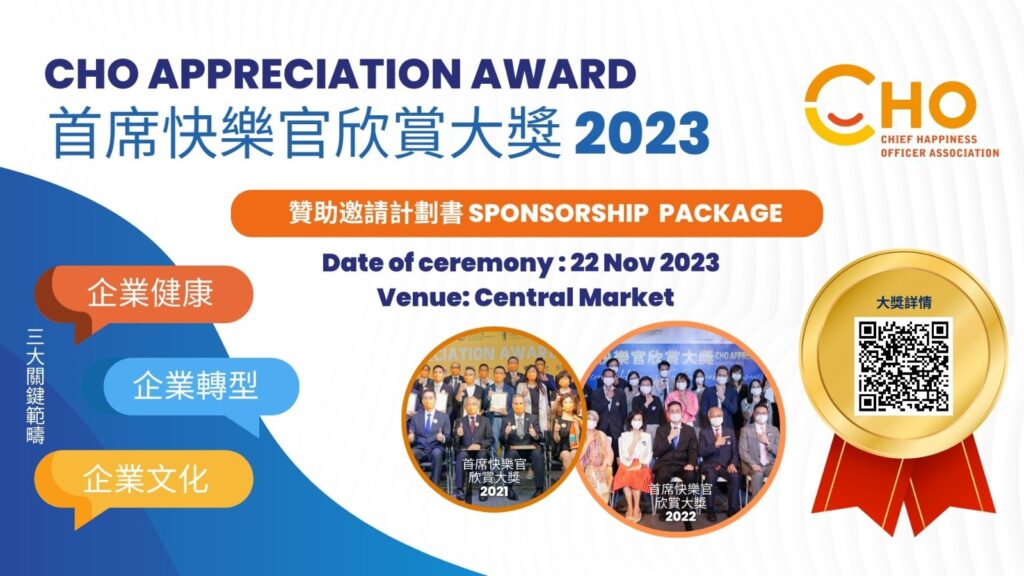 We would like to extend an invitation to your organization to become a sponsor of this highly anticipated event. Your participation in this ceremony will make it a memorable and successful occasion, benefiting both your organization and the Chief Happiness Officer Association (CHOA).
As a sponsor, your organization will receive numerous benefits, including:
To add your logo to our website and for other marketing purpose featuring you as a Sponsor
To invite you joining the Awards Presentation Ceremony on 22nd November 2023 (Wednesday)
To present Certificate of Appreciation to you at the Awards Presentation Ceremony
To receive 1-year free CHOA Corporate Membership and complimentary seats for CHOA Training Workshop
【Register as our sponsor】
If you have any questions or would like to become a sponsor, please do not hesitate to contact us at 9608 8888. We would be honored to have your organization as a sponsor and look forward to hearing from you soon.